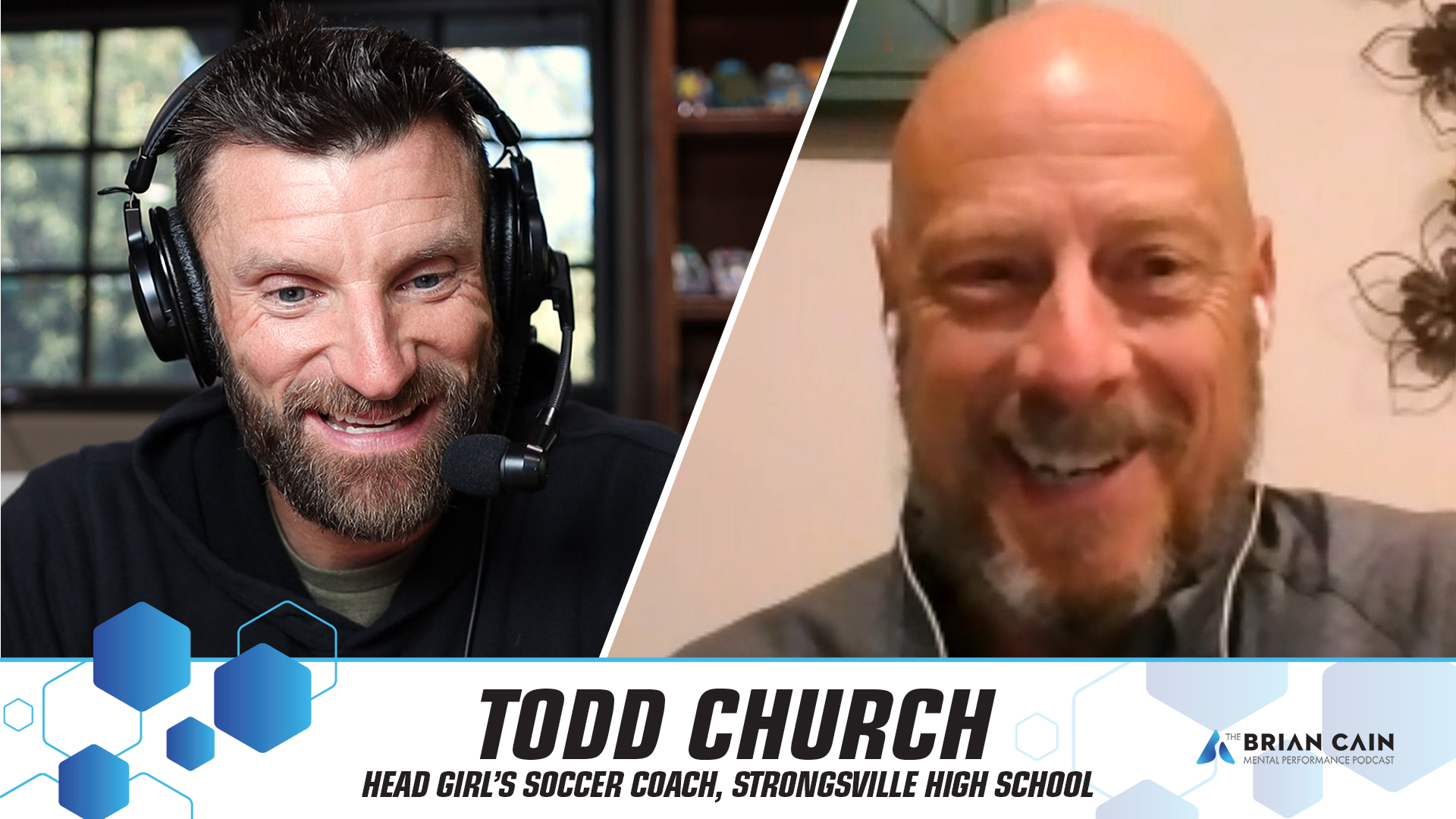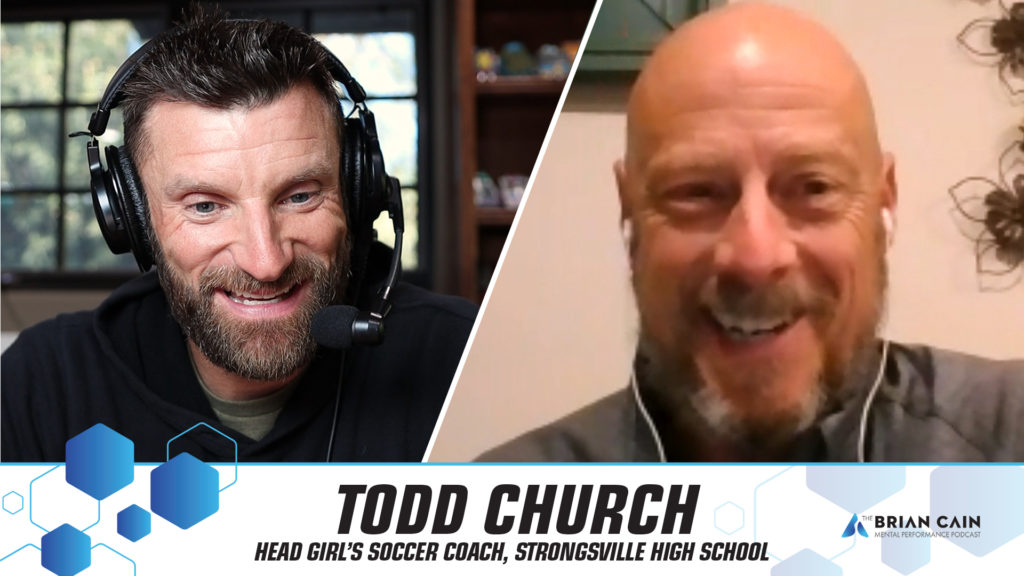 Todd Church, Head Girls Soccer Coach at Strongsville High School in Strongsville, Ohio found perfection in the Pandemic. Todd led his program to their 5th state championship in a remarkable 20-0 season.
In this podcast we are joined by Church, Strongsville Athletic Director Denny Ziegler, MPM, the teams four senior captains and their top assistant coach who is also a father of one of the teams captains.
In this podcast, we hear directly from these coaches and players about what specific mental performance drills they did to stay connected during the pandemic and how they choose to make the adversity their advantage.
In this podcast we talk about…
The use of boat crews and moving from coach fed to player led
NDCQ – Not Dead, Can't Quit Mindset
The power that comes from focusing on what we can do vs. can't do
How to stay connected with your teammates during a lockdown
Soccer specific MPM strategies to create a competitive advantage
And much more…
Thank you for listening to the Brian Cain Mental Performance Mastery Podcast on the Ironclad Content Network. If you liked this show, be sure to leave us a rating and a review and don't forget to follow me on Instagram and Twitter @BrianCainPeak.
COACHES: What you should do now…
Want to learn more coaching strategies to master the mental side of performance? Join my COACHES INSIDERS LIST and I'll keep you updated on my next Mental Performance Mastery Certification
If you found today's video helpful, and you're interested in more cutting-edge mental performance coaching strategies, the MPM Certification is for you.
Inside the course, I'll show you how to:
Get your athletes to perform their best when it means the most by using a SYSTEM to create an elite mindset.
Compete at a higher level, more consistently—while managing distractions and adversity—by establishing the right routines.
Create the championship culture you need to develop elite athletic leaders and cultivate a clear vision that keeps everyone motivated and juiced up.
Drop your info below to learn the systems and secrets I use to help the top coaches in the world compete at an elite level—year after year.