EDUCATE, EMPOWER, AND ENERGIZE YOUR TEAM WITH BRIAN CAIN'S KEYNOTE SPEAKING
What does your team, staff, or event attendees really want? They come to you for motivation, expert leadership, cutting-edge information, and a view on how to advance to the elite level of your industry.

The right keynote speaker can be incredibly impactful for bringing new ideas and success strategies to help energize and empower your staff. And your team wants to have the speaker provide an experience for them that is high energy, high engagement, and high content.

My job is to deliver value AND make you look good for hiring me.
WHO AM I?
As one of the most sought after speakers in the field of mental performance, leadership, and culture, I've had the honor of speaking to audiences all over the world including many the world's top sales teams, athletic teams, schools, and executives, including:
Teams in the most prestigious athletic departments around the country, including

: The University of Alabama, Auburn University, Florida State University, The University of Oregon, and Yale University (to name a few).

Industry-leading business, including:

Whirlpool,  John Paul Mitchell Systems, Fuddruckers, and Burton Snowboards.
My keynote speaking experience is built on the foundation of customization, science, and what really works to deliver and improve results. This isn't just a bunch of  "feel good" soft and fluffy cliches, either.

I invest the time to create a deep professional relationship, and then go above and beyond to make sure your keynote experience is custom, not canned.
You (and your team) will walk away with actionable steps and strategies needed to apply what you've learned moving forward after the event so that you can close the gap from where you are to where you want to be and start seeing an increase in energy, engagement, and performance immediately.
CUTTING-EDGE STRATEGIES ON MENTAL PERFORMANCE, LEADERSHIP, AND CULTURE THAT MAKE AN IMMEDIATE AND LASTING IMPACT
Everything I teach and talk about is based around the 10 Pillars of Mental Performance Mastery, a system I developed after 15+ years working with the world's top performers. These 10 trainable mental performance skills are what you need to close the gap from where you are to where you want to be.
Here's a (very) brief overview of the topics I cover:
Elite Mindset and Positivity—especially when it's hard. Knowing how to stay positive and push through when things get hard or when you feel like giving up.
Focus and discipline. Being able to identify and consistently do the things that will have the greatest impact on reaching your big goals (or the groups' goals).
Motivation. Developing a clear vision and focus, both in the short term and long term so you can consistently "show up" with focus and energy.
Confidence. Learning how to create unshakeable belief in yourself and your ability so you can perform consistently under pressure and navigate adversity.
Self-awareness. Being able to recognize challenges before they happen, and develop the self-regulation to get back on track when things pull you off track.
Routines of excellence. Harnessing the power of routines, so you can rely less on willpower.
Time management. Practical strategies for maximizing time when you're busy so that you can prioritize tasks based on importance—and accomplish everything you want and need to do each day and have a tangible plan to get stuff done.
The ability to build—and break—habits. Building new, positive habits and breaking old, limiting ones is a skillset anyone can learn—if you understand the physiology and psychology behind it and implement the right strategies.
Leadership. There are a lot of misconceptions about what it takes to be a truly effective leader. We'll cover simple, practical—and extremely powerful strategies for developing authentic leadership so that you can take your success (or the success of your group) to the next level.
Creating a culture that embodies your mission, vision, and principles. Proven methods for clearly defining your mission and getting everyone on the same page to get more "buy-in" from your faculty, team, or employees.

Don't see your topic here? The list above isn't exhaustive and is really meant to just give you an idea of potential topics I cover.
Bottom line: If there's a skill you want to master, or a challenge that's holding you back—and it has to do with mental performance—I've got you covered.
"IF YOU'RE LOOKING FOR A SPEAKER WHO WILL OVER-DELIVER, CAIN IS YOUR GUY." (WHAT PAST CLIENTS ARE SAYING)
"Brian Cain brings the juice. His keynote speech was the best we have ever had. Our sales team has asked for him to come back every year. His energy is contagious and the simple and powerful strategies he left us with have transformed our culture and our results."
Martin White, President
DW Energy Group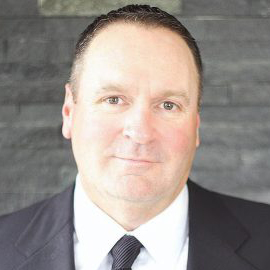 "If you are tired of the typical in-service powerpoints and monotone presenters, you need to bring Cain to your faculty. As a former high school teacher and administrator, he has been in our shoes and is able to directly apply the mental performance strategies of the world's top performers to what teachers and administrators do on a daily basis."
Shane Backlund, Superintendent
Selah School District, Selah, WA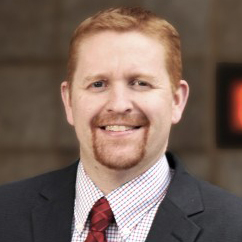 "It's no coincidence that the first year we had Cain speak at our national sales meeting and then follow up each month via web conference, we had our best year ever. His 10 pillars of mental performance system flat our works."
Wade Anderson, Sales Director
Paul Mitchell Systems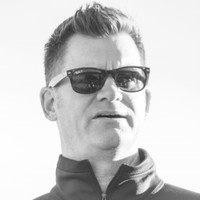 "We had a speaker bail on us last minute and Brian was able to not only customize a presentation for over 1,000 student-athlete leaders, he did it in under a week. Luckily for us, he was able to attend. He is by far the most engaging speaker I have ever heard and his strategies for our student-athlete leaders around routines and habits, time management, culture, and leadership were fabulous."
Eric Davis
Student Leadership Coordinator
Hanford High School, Hanford, WA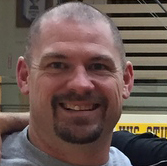 "I've never taken more notes in an in-service than I did today. This was the most fun I have ever had at an in-service. Not only was it fun, we actually got tangible success strategies that we can use with our staff and students.."
Ann Cardone, Superintendent
St. Joseph Schools, MI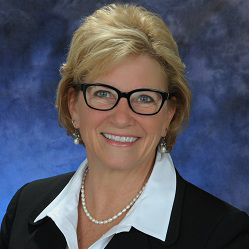 "I have read all of Cain's books, worked with him 1-1 and to have him come to our sales team and deliver his 10 Pillars of Mental Performance Mastery helped others now see why I encourage them to Dominate The Day and To Not Count The Days, But Make The Days Count."
Ethan Miller, Asst. Principal + Athletic Director
Central Springs High School, Manley IA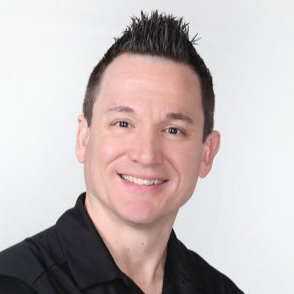 "Making it to the Olympics was the hardest thing I have ever done. The self-control, discipline, time-management and mindset portion of Brian's keynote at taught me exactly what I needed to do to create the edge that I was missing."
Lyndsey Fry
2014 Olympic Silver Medalist, Socci
Team USA Ice Hockey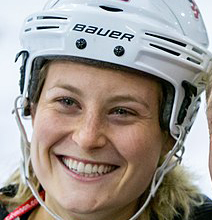 "Cain is one of a kind. He wasn't in our leadership team meeting for more than 10 minutes before he walked around and welcomed each person by their first name. He truly proves that we are not lacking the ability to do whatever it takes to achieve the results we want to achieve, he teaches us that we are just blocking the ability and his strategies help you to get unblocked."
Michelle Suhy
Whirlpool Corporation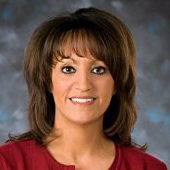 "We had Cain customize a team building experience for us that was one of a kind. We asked him to challenge our teams and get us on the edge of our comfort zones while learning about leadership, communication, and teamwork. Mission Accomplished Captain."
Emmett Manning
North American Sales
Burton Snowboards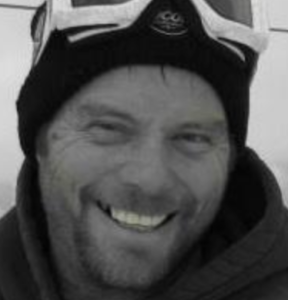 "What Cain teaches you is a step by step process so that you can live your best and most optimal life. What he teaches not only helped me increase my annual sales, it has helped me be a better father a better husband and get into a level of physical fitness I had not' experienced since my 20's. Everything counts and if you are looking to count on a speaker who will over-deliver, Cain is your guy."
Derrick Hunt
Chairman's Club Member, Benco, Dental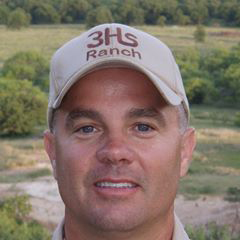 "Cain is able to help you organize your thoughts and create a championship culture unlike anyone I have ever been around. Whether on the ball field, in the boardroom or in the burger industry, leadership is leadership and culture is culture. Cain has the winning formula with his 10 Pillars of Mental Performance Mastery and his speaking style is unlike any other."
Luke Mandola, Jr.
Sr. Vice President
Fuddruckers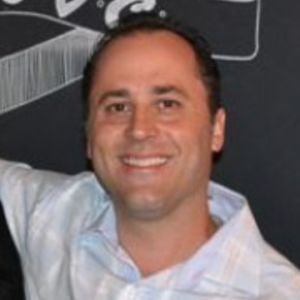 WHAT DOES KEYNOTE SPEAKING COST?
Keynote speaking and follow up support packages range from $4,997-$39,997. I aim to provide a variety of keynote speaking and seminar type options so you can find one that fits your unique situation.
We can work out all of the details—from dates to which rate package is the best fit for you—during the free, no-obligation consultation. I understand there are budgets people need to work with. If you are willing to do the work it takes to be great, I want to help you to achieve your goals.
THE PROCESS OF BOOKING ME
The best speakers on the planet have both the experience and intuition to understand what the limits of their audience are and then take them to the edge of their comfort zone to maximize the learning experience.
If you're ready to bring my mental performance mastery keynote speaking to your team and bring your performance and energy to the next level, fill out the form below and I or one of my team members will contact you to schedule your FREE, no-obligation introductory 25-minute call.