1-ON-1 MPM COACHING WITH BRIAN CAIN
ARE YOU…
Falling short of your potential while

knowing

you have more talent

than you are showing?

Struggling to get over the hump

, perform well in the "BIG GAMES," and take your performance to the next level?

Tired of your mindset being the

liability that's holding you back

… but not knowing how to change it?

Working harder than your teammates but

choking when the lights come on

?

Watching

less talented

and

less prepared people get the results you deserve

?

Irritated about getting told the importance of mental toughness… and wish someone would finally give some

concrete ways you can actually improve

it?

Frustrated that all the hard work you put in isn't leading to

consistent

results?

Ready to

take your performance to the next level

and gain an edge over the competition by mastering the mental side of performance?
If any of those scenarios cause you to nod your head and say, "YES, that sounds like me", then…
1-ON-1 MENTAL PERFORMANCE MASTERY COACHING IS THE FASTEST AND MOST EFFECTIVE WAY TO TURN YOUR MINDSET INTO A WEAPON OF STRENGTH
Hi, Brian Cain here.
Over the past 15+ years, I've had the honor of working with many of the world's top coaches, athletes, and executives, including:
Coaches, athletes, and teams in the NBA, NFL, NHL, MLB, and PGA.

UFC world champions Georges St. Pierre, Vitor Belfort, Michael Bisping, and Rich Franklin.

Heisman Trophy winner Kyler Murray and Cy Young winners Jake Arrieta and David Price.

The most prestigious athletic departments around the country, including: The University of Alabama, Auburn University, Florida State University, The University of Oregon, and Yale University (to name a few).

John Paul Mitchell Systems, Fuddruckers, and Burton Snowboards.
When the best of the best want to take their mental performance to the next level and get an edge up on the competition, they come to me.
Through my experience, I have taken what makes the world's top coaches and athletes successful and distilled it down into a group of fundamental, trainable mental performance skills that make up what I call The 10 Pillars of Mental Performance Mastery (MPM).  
The 10 Pillars of MPM are a proven system that I have developed over my career that will teach you how to train the mental performance skills needed to consistently achieve long term success.
Through my unique opportunities, I have learned that the common denominator of successful teams, athlete's, and top performers is that you have to be in control of yourself before you can control your performance and I'm ALL FIRED UP to share my experience so that you can become the elite performer you're meant to be!
Bottom line: My 1-on-1 MPM Coaching Program is the fastest and most effective way to develop the tools and resources needed to overcome the mental barriers that trip you up so that you can achieve your goals and perform at a high level – even when it's hard.
"When I met Brian Cain I thought that training your mindset was impossible, that sport psychology was for someone who was weak and that you only grew mentally from working hard. What I now realize is that you can train mentally just like you train physically and if you want to be the best you must work with someone on your mental performance because at the highest levels everyone has the physical abilities and it's your mental game that makes all the difference. Brian Cain changed my mindset, sharpened my habits, and helped me be a World Champion for seven years.  Working with him changed my career for the positive and he will have the same effect on you and your career."
Georges St-Pierre
13x Ultimate Fighting Championship
Welterweight and Middleweight Champion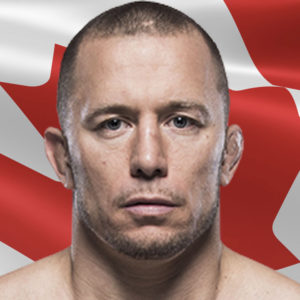 "I started working with Cain when I was at TCU and still consider him one of the most influential people in my career. If I ever need anything, he is just a phone call away. He is like that for all of his clients. You can't put a price tag on the value of having him as a corner man for your career."
Matt Carpenter
Former TCU Baseball Player
St. Louis Cardinals
Major League Baseball All-Star
World Series Champion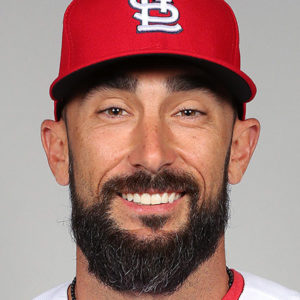 "It's no coincidence that the first year I worked with Cain full time I had the best year of my career. He gives you drills and a way to work on your mental game that is just like going to the ice to work on your hockey skills. I can't believe it took so long to learn that you can coach the mental game just like the physical game. I won't play another season without him in my corner."
Connor Murphy
2011 National Hockey League 1st Rd. Pick
Chicago Blackhawks
Team USA Ice Hockey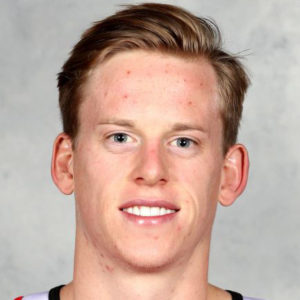 "We have used Cain at Yale since 2009. The results have been staggering. We have won the Ivy League 8x and won the NCAA National Championship in 2018.  Having access to him each week keeps us on course and on track towards becoming our best. His results stand alone in the field. He is the best. Point blank."
Andy Shay
Head Men's Lacrosse Coach
Yale University
2018 NCAA National Champions

"Anytime I have a question about how to improve my performance, I call Cain and it's like we haven't missed a beat. He is the best in the world at what he does and was the missing link in my performance. Even though he had never touched a rodeo rope, he was crucial to me winning my first World Championship."
Donene Taylor
2016 Professional Rodeo Association
Tie Down Calf Roping World Champion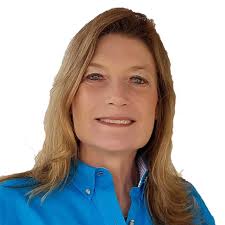 THE MPM COACHING DIFFERENCE (WHAT TO EXPECT)
The 1-on-1 MPM Coaching Program is built on the foundation of a deep professional coaching relationship, and we go above and beyond to make sure you feel supported every step of the way.
After your initial 25-minute free consultation, you will be matched up with a coach that is equipped to provide the best results based on your goals, preferences, and profession. Whether you end up being paired directly with me or one the Certified MPM Coaches in my network, you can rest assured that you will receive world-class coaching from an experienced professional.
Through a combination of phone, email, text, and Facetime, your coach will follow up with you on a weekly basis to provide continued support and instruction, reflect on your personal goals, and evaluate your progress.
Each training session will build off of the previous one, serving as the foundation of your mental performance training program. In between each weekly check-in, you will have an actionable plan to implement to completely remove the guesswork and provide a clear, concise roadmap that will guide you toward mental performance mastery.
THE MPM COACHING PHILOSOPHY
Everything we do is based around the 10 Pillars of Mental Performance Mastery—a system for achieving that winning edge that has been called the "missing link" in optimal performance. These 10 trainable mental performance skills are what you need to close the gap from where you are to where you want to be—and we are going to help you master each one!
When you join the 1-on-1 MPM Coaching program, you will learn…
Pillar #1:

The elite mindset to give yourself the best chance for success

Pillar #2:

Motivation and commitment to last all season long

Pillar #3:

The focus and awareness needed to win every day

Pillar #4:

The self-control and discipline it takes to succeed

Pillar #5:

The process over the outcome approach that gets results

Pillar #6:

Mental imagery and meditation as part of your training

Pillar #7:

Routines and habits of excellence needed to be consistent

Pillar #8:

Time management and organization to become elite

Pillar #9:

The leadership skills you need to lead yourself + your team

Pillar #10:

Creating The right culture for long term success
The best coaches have both the experience and intuition to understand what the mental and physical limits of their athletes are.
In the same way, my certified mental performance coaches and I have the skills, talent, and experience to quickly determine exactly where you're at in your professional and personal journey and develop a systematic program to prepare you emotionally, mentally, tactically and technically for each and every challenge on your list.
---
"SCHEDULE YOUR FREE, NO-OBLIGATION CONSULTATION NOW"
---
JUST ASK THEM:
WHAT 1-ON-1 MPM COACHING CLIENTS ARE SAYING ABOUT THE PROGRAM
"In just one session with Cain, I was able to get a much deeper understanding of the mindset and routines that elite athletes use to be successful and most importantly, I learned how to apply them to my sport."
Michael Bisping
UFC Middleweight Champion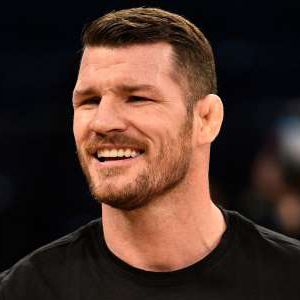 "I hooked up with Cain when I was in college at SMU. The training I got from him there I still use in my NFL career to this day. I look around at other guys and smile because I know I have worked with the best and have had the mental training that it takes to be successful at the highest level."
Courtland Sutton
Former SMU Football Player
2018 NFL 1st Rd. Pick
Denver Broncos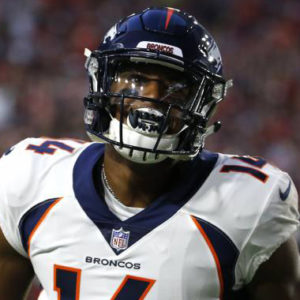 "Making it to the Olympics was the hardest thing I have ever done. The self-control, discipline, time-management and mindset it took were all things that Cain has helped me to develop. The bigger your goals, the better coaching you need and Cain's the best there is at coaching the mental game."
Lyndsey Fry
2014 Olympic Silver Medalist, Socci
Team USA Ice Hockey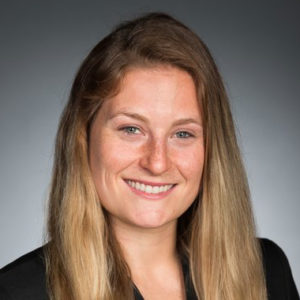 "Cain helped us create a championship culture around being selfless and relentless. His work has changed the career of a lot of our players in a short period of time. Using his teachings we have won 13 conference championships and the 2016 NCAA National Championship. If you want to master the mental game, working with Cain is not your best option… It's the ONLY option."
Gary Gilmore
Head Baseball Coach
Coastal Carolina University
2016 NCAA National Champions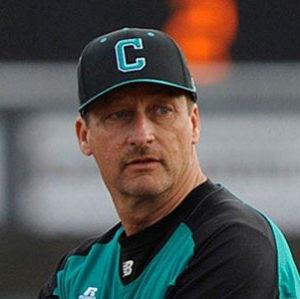 "The impact that working with Cain had on our program and on me as a head coach in just 90 days was tremendous. His simple approach to coaching mindset, culture, leadership, routines, and focus will get you better results."
Carolyn Kieger
Head Women's Basketball Coach
Marquette University
2018-2019 Big East Champions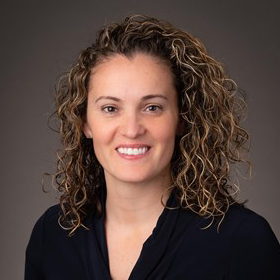 "What Cain does is help you stay on course. Life as a professional athlete or in any arena is full of distraction. On our calls he is able to help me stay on course towards being the player I want to be and he does it in a way that makes you fired up to attack whatever is in front of you."
Andrew Cashner
Former TCU Baseball Player
2008 Major League Baseball 1st Rd. Pick
Baltimore Orioles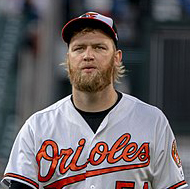 "I started working with Cain when I was a sophomore in high school. There's no doubt that his mental performance mastery coaching was a huge part of my development into a first-round pick. I can't imagine not having had his coaching. I hear his voice in my head every day."
Cole Winn
2018 Major League Baseball 1st Rd. Pick
Texas Rangers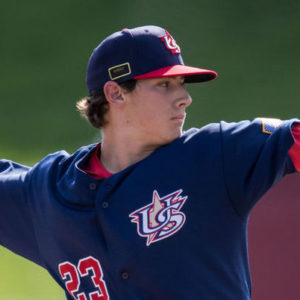 "Having Cain in your corner as a trusted resource who has been around the best coaches and athletes on the planet is invaluable.  He will invest in you and help you on many levels during your career."
Jeff Banister
Former Major League Baseball Manager
Texas Rangers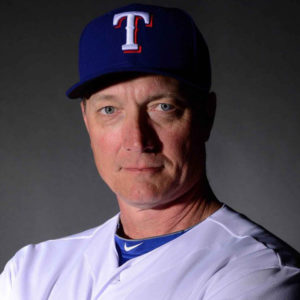 "We started with Cain in 2013 and have won the ACC every year since. We won the NCAA National Championship in 2018. His fingerprints, teachings, and systems are embedded in what we do at Florida State. I always look forward to our calls and what he has to share to help us get 1% better."
Lonni Alameda
Head Softball Coach
Florida State University
2018 NCAA National Champions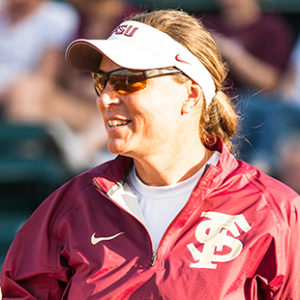 "Cain is able to help you organize your thoughts and create a championship culture unlike anyone I have ever been around. Whether on the ball field or in the burger industry, leadership is leadership and culture is culture. Cain has the winning formula with his 10 Pillars of Mental Performance Mastery."
Luke Mandola, Jr.
Sr. Vice President
Fuddruckers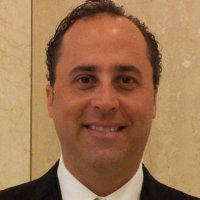 WHAT DOES 1-ON-1 COACHING COST?
Coaching packages range from $497-$49,997. I aim to provide a variety of coaching options so you can find one that fits your unique situation.
During the initial free consultation, we will discuss your goals, needs, and finances to determine which coaching package is the best fit for you. I understand there are budgets people need to work with. If you are willing to do the work it takes to be great, I want to help you to achieve your goals.
INTERESTED IN LEARNING MORE? HERE'S WHAT YOU SHOULD DO NEXT...
If you're ready to master the mental side of performance and take your life to the next level, fill out the form below. I or one of my team members will contact you to schedule your FREE, no-obligation introductory 25-minute coaching call.
Due to high demand, spots in the 1-on-1 MPM coaching program are limited.
In other words: if you are interested, don't wait and risk losing your spot to someone else. Fill out the form below NOW so we can get things rolling!
"SCHEDULE YOUR FREE, NO-OBLIGATION CONSULTATION NOW."