Is your team falling short of their potential because they lack the mental skills needed to perform at a higher level?
Every day I talk to frustrated coaches who know something is missing.
Despite being masters of the X's and O's—despite putting effort into coaching the fundamentals, improving strength and conditioning, even nutrition—they know their team could be more.
These coaches are tired of watching their teams struggle to get over the hump, win the BIG game, and get to the next level of performance.
... Tired of seeing their team put in the blood, sweat, and tears to get better, only to crack under the pressure when the lights come on and the game is on the line.
… Tired of struggling to get athletes to buy into the culture they try to create and feeling like they're always starting over, rather than building on the previous year's success.
Do you want to know what I tell them? I tell them all of the talent in the world, all of the hard work—none of that will make up for a lack of mental preparation and skill.
And I tell them I can help.
That's exactly what my Mental Performance Mastery (MPM) Team Consulting is designed to do.
INTRODUCING, MPM TEAM CONSULTING WITH BRIAN CAIN
Hi, I'm Brian Cain, mental performance coach to the world's top performers and creator of the Mental Performance Mastery Coaching Certification Course. Over the past 15+ years, I've had the honor of working with many of the top high school, college, and professional programs in the country, including:
100's of high school state champions

50+ NCAA conference and national champions

Teams in the NFL, NHL, and MLB
… To name just a few. When these teams began implementing the proven system I use to teach mental performance, their success was amplified—every single time.

If you are putting in the work physically, but you know your team is capable of greater success, then mental performance training is the missing link.


When you bring me and my team on board as mental performance consultants, it's an instant competitive advantage. I and/or some of my Certified Mental Performance Mastery Coaches will work with your organization to customize a mental performance training program needed to help you consistently achieve your goals and take your team's performance to the next level.
"Cain has been a big part of our program success in recent years at Marquette. He is a valuable member of our staff. He has made me better and I can assure you, has helped our staff and players to get better."
Steve Wojciechowski
Head Men's Basketball Coach
Marquette University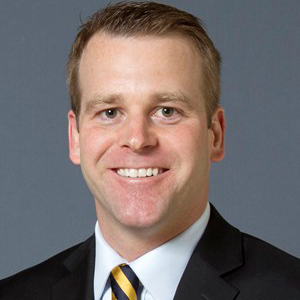 "Without Cainer and his teachings and impact on our program, we don't win the 2018 National Championship. Our players and staff use his terminology like it's our own language. If you were around our program and couldn't speak fluent Cain, you'd wonder what language we were speaking.  It's the language of winners and the language of becoming your best."
Lonni Alameda
Head Softball Coach
Florida State University
2018 NCAA National Champions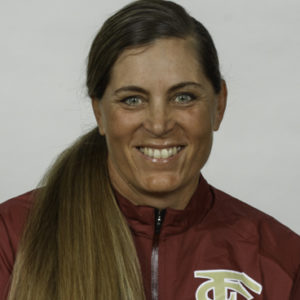 "Cain has been a part of TCU Baseball since 2006. He is as important a part of our program as anyone on our staff. He is an invaluable resource for me, our staff and players. If you are wanting to improve your program, his team consulting is the best investment you can make. PERIOD!"
Jim Schlossnagle
Head Baseball Coach
Texas Christian University
2010, 2014, 2015, 2016, 2017 NCAA College World Series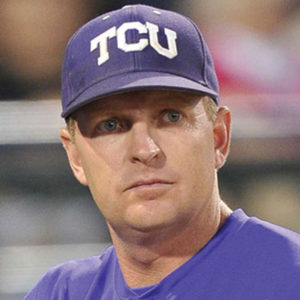 "We started with Cain in 2009 and the impact was immediate and impressive. 8 Ivy League Titles and the 2018 NCAA National Championship.  He didn't even know the rules of lacrosse when we got started. He quickly learned about our sport so that he could make sport specific connections of his 10 Pillars System to our sport. Our alumni, to a man, say that working with him is one of the highlights of their Yale experience and lacrosse careers."
Andy Shay
Head Men's Lacrosse Coach
Yale University
2018 NCAA National Champions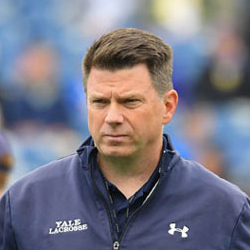 "We hadn't won the Ivy League Championship outright since 1980. In our 4th season with Coach Cain we went 9-1 and won the league. His ability to help coaches build the right culture, create an elite mindset and compete one play at a time is the best I have ever seen."
Tony Reno
Head Football Coach
Yale University
2017 Ivy League Champions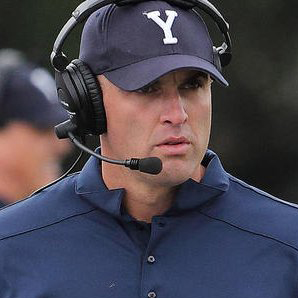 HOW MPM TEAM CONSULTING WORKS
MPM Team Consulting is unlike any other consulting program in the world. This is not a one and done, in and out "collect a check and see you later" like a lot of the other consulting groups or speakers out there.  
And no, this isn't one of those 100% virtual kind of deals, either. My consultation program is a combination of in-person meetings, text message communication, phone calls, and video conference calls.
That's right—we come to YOUR campus and get down in the trenches face-to-face with you, your staff, and your athletes—and then we'll continue to follow up so that you have the support needed to get real, measurable RESULTS.
Bottom line: We're in your corner as a trusted friend and mentor who wants the best for you and your team. We will be your accountability partner and challenge you to stretch your comfort zone to perform at your best.
THE PROCESS
Once you've committed to bringing an MPM Team Consultant on board, you will be matched up with a coach that is equipped to provide the best results based on your goals, preferences, and sport. Whether you end up being paired directly with me or one of my Certified MPM Coaches, you can rest assured that you will receive world-class coaching from an experienced professional.
To get the program started officially, you will have an introductory call for 60-90 minutes with your MPM Team Consultant to identify your program needs.
From there, we will schedule a time to join you and your team on campus for two days. This can be a one-time in-person visit, or we can set up multiple meetings—it all depends on your goals and needs.
Before we ever start a session with your team or staff, your MPM Consultant will do exhaustive homework and know every coach and athlete by name. We will also provide you with work to do beforehand to prepare so that when we get together in person, we can move with a sense of urgency that gets results FAST.

Follow-up communication on a weekly basis will be maintained for the next 90-days to ensure you have the support needed to implement your mental performance training program.

On our calls, we will check in on what we talked about in our previous session, review your goals, and evaluate your progress. From there we will strategize how to close the gap that week, helping your program become the best it can be.

These weekly "check up from the neck up" sessions are a great opportunity to get your questions answered, troubleshoot any problems you're experiencing with mental performance, and for us to provide unparalleled support and accountability.

We will stay in contact throughout the duration of your season, routinely checking in via phone, text, email, and FaceTime with you, your staff, and team so that you feel connected to someone who can objectively offer impactful advice and someone who cares about your success as much as you do.  

Think of working with us as having a "corner man" or mentor who will set you up with a custom mental performance training plan, so you know exactly what to do and when to meet your specific performance needs.
WHAT YOU (AND YOUR TEAM) WILL ACHIEVE FROM MPM TEAM CONSULTING:
MPM Team Consulting is based around the 10 Pillars of Mental Performance Mastery—a system for achieving that winning edge that has been called the "missing link" in optimal performance. These 10 trainable mental performance skills are what your team needs to close the gap from where they are to where they want to be—and we are going to help you master each one!
Your MPM Team Consultant will help your team master...
Pillar #1:

The elite mindset to give yourself the best chance for success

Pillar #2:

Motivation and commitment to last all season long

Pillar #3:

The focus and awareness needed to win every day

Pillar #4:

The self-control and discipline it takes to succeed

Pillar #5:

The process over the outcome approach that gets results

Pillar #6:

Mental imagery and meditation as part of your training

Pillar #7:

Routines and habits of excellence needed to be consistent

Pillar #8:

Time management and organization to become elite

Pillar #9:

The leadership skills you need to lead yourself + your team

Pillar #10:

Creating The right culture for long term success
Using these 10 pillars as a guide, your MPM Consultant will develop a personalized program for your team.
The best coaches have both the experience and intuition to understand what the mental and physical limits of their athletes are.
In the same way, my certified MPM coaches and I have the skills, talent, and experience to quickly determine exactly where your team is at and develop a systematic program to prepare you emotionally, mentally, tactically and technically for each and every challenge they may face.

Take the first step: Schedule your free, no-obligation consultation now.
HERE IS WHAT MPM TEAM CONSULTING CLIENTS ARE SAYING:
"Ken Ravizza created the mental performance system that everyone uses today in the field. Cain was his understudy and a member of our baseball staff. He is carrying the torch for Ken and does a great job of taking what might be in a textbook or theory and making it totally applicable to the lives of 18-22 year olds so that they want to invest and become more."
George Horton
Head Baseball Coach
The University of Oregon
2004 NCAA National Champions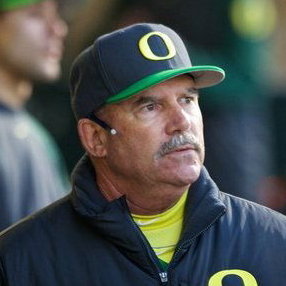 "We brought Cain to campus in 2007 and 2008. We still use a lot of his teachings around one pitch at a time, routines and putting the process over the outcome till this day."
Tim Corbin
Head Softball Coach
Vanderbilt University
2014 NCAA National Champions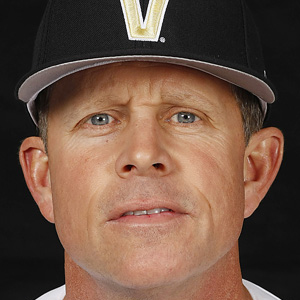 "I thought we had a great culture at Coastal Carolina and thought we were working at a high level.  When Cain came in he pulled no punches and completely changed the way we focused on culture, practice and competing one pitch at a time. I can honestly say that if we never brought him in, we would have never gone on to win the NCAA National Championship."
Gary Gilmore
Head Baseball Coach
Coastal Carolina University
2016 NCAA National Champions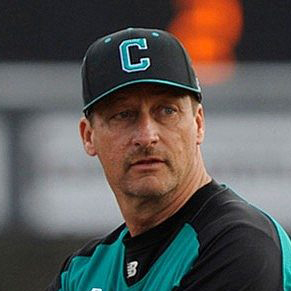 "Cain really does a great job of training your coaches so they can implement his mental performance system. He is upfront about his desire to train your coaches and athletes to such a level that you don't need him any more. I always appreciated his honesty and ability to create systems that were not dependent on him being there all the time."
Pat Casey
Head Baseball Coach
Oregon State University
2006, 2007, 2018 NCAA National Champions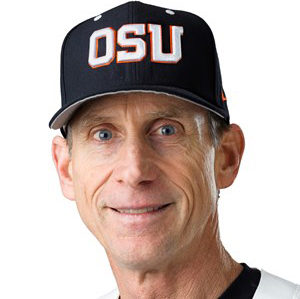 "I started working with Cain when I was an assistant at Ole Miss. I called him when I was offered the job at East Carolina and he flew into Omaha to meet me at the hotel and help me start putting the culture I wanted to create down on paper. Cain is not only the best in the world at what he does in teaching mental performance, he has also become one of my best friends and someone who I respect in coaching because he works with a who's who of coaches in all different sports and he is able to take what he learns and help you implement strategies that make you not only a better coach, but a better person in all aspects of your life. Our players LOVE having him as part of our support staff and guys call him on a weekly basis."
Cliff Godwin
Head Baseball Coach
East Carolina University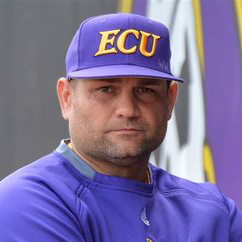 "It's no coincidence that we started working with Cain in 2012 and have been to the college world series 4 out of the first 7 season he has been with us."
Beth Torina
Head Softball Coach
Louisiana State University
2012, 2015, 2016, 2017 NCAA College World Series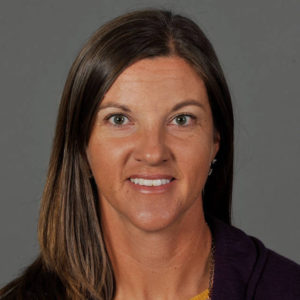 "We had been to 7 of 8 women's college world series up till 2009. We brought in Cain in 2010 and won 3 straight SEC Titles and the NCAA National Championship in 2012. He gives you and your players something to go to, that little extra edge to win at the elite levels."
Patrick Murphy
Head Softball Coach
The University of Alabama
2012 NCAA National Champions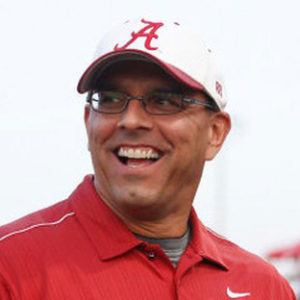 "In a very short period of time, Cain helped us establish and enhance the routines and habits in and out of the pool to come closer together as a team, fight harder for one another and win."
Jack Bauerle
Head Swimming Coach
The University of Georgia
2013, 2014, 2016 NCAA National Champions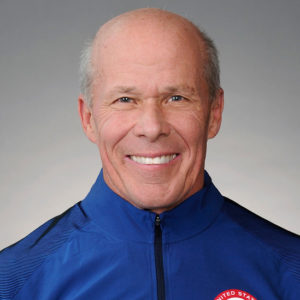 "I've said it before and I'll say it again. I'd never be the head football coach at The University of Arkansas if it wasn't for my three years with Cain at SMU. He helped me on so many levels as a head football coach from messaging to mindset to becoming a better public speaker to mastering how to coach mindset, building better leaders and a system for competing one play at a time. He is a game changer and the 5-star recruit of mental performance."
Chad Morris
Head Football Coach
The University of Arkansas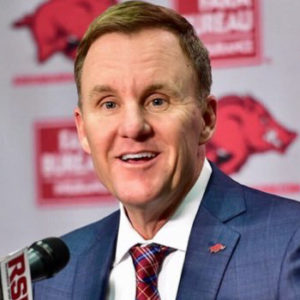 "Basketball in the Big East and at the highest levels is a one-possession game. Cain gives you as a coach tools to help you stay in the moment and give your team the edge so that they win that one possession. The value he brings to a program and to you as a head coach is tremendous."
Carolyn Kieger
Head Women's Basketball Coach
Penn State University
2018-2019 Big East Champions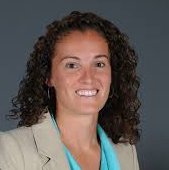 "I worked with Cainer at RPI. He was able to provide us a system for player development, the mental performance system, that I have taken with me to Team USA. At the elite levels, the gap is only closed with mental performance training. Everybody has the physical tools to be good. Who can grind through a long season with intention and compete at a high level one possession at a time? That's the guy who will be the 1st round pick and the guy that plays in the NHL for a long time. That's usually the guy who implements the most of what Cain teaches."
Seth Appert
Head Ice Hockey Coach
USA U-18 Men's National Team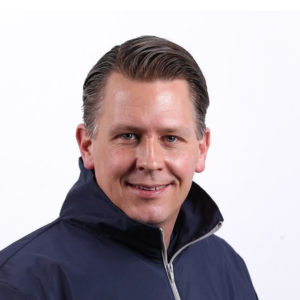 "We had Cain in to work with our Men's and Women's National Teams on mental performance mastery. His system and training techniques are fabulous and get results. He makes the best even better."
Rod Ross
Head Bowling Coach
Team USA Bowling Congress Training Center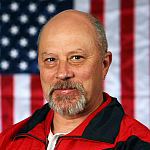 HOW MUCH DOES MPM TEAM CONSULTING COST?
MPM Team Consulting ranges from $4,997-$149,997 based on your goals and needs. I aim to provide a variety of consulting options so you can find one that fits your unique situation.
During the initial free consultation, we will discuss your goals, needs, and budget to determine which coaching package is the best fit for you.
INTERESTED? TAKE THE NEXT STEP: SCHEDULE YOUR FREE 25-MINUTE CONSULTATION TODAY
If you're ready to take your team to the next level and master the mental side of performance, fill out the form below. I or one of my team members will contact you to schedule your FREE, no-obligation introductory 25-minute coaching call.
Due to high demand, spots in the MPM Team Consulting program are limited. Make sure to fill out the form below ASAP so we can get things rolling!