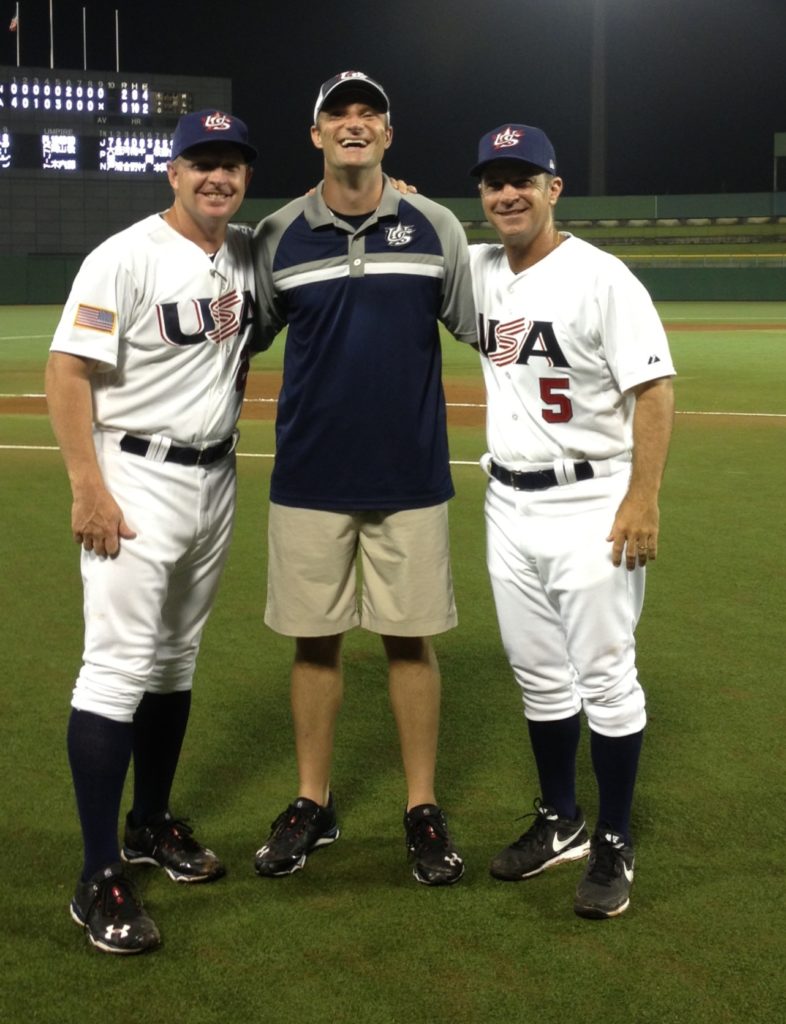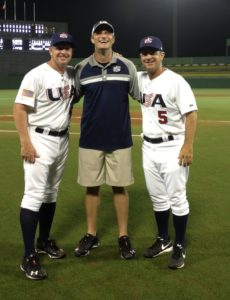 Mike Bianco, Head Baseball Coach at The University of Mississippi was named 2020 NCAA Baseball Coach of The Year and is the longest tenured coach in the Southeastern Conference's sports of football, men's basketball and baseball. I have worked closely with Mike (pictured here with TCU Baseball Coach Jim Schlossnagle and I with Team USA in 2013) since the 2009 season in which we won the Southeastern Conference, was on staff with him and the Team USA Baseball National Team in 2013 and made a trip with him and the REBS to Omaha in 2014.
Bianco played and coached at Louisiana State University with quite possibly the greatest mental performance coach in baseball history in 5x NCAA National Championship winning coach and former LSU Athletic Director Skip Bertman.
Bianco is one of the greatest motivators and mental performance coaches in all of collegiate athletics. His ability to motivate, lead and build the right culture has been a staple of his success in Oxford and is a reason why Ole Miss is one of the top college baseball programs in the nation year in and year out.
Check out this video below where Mike talks about the importance of our work together and the difference that having a mental performance coach working with his program has made.  When you become mental performance certified with my Mental Performance Mastery Coaches Certification, you too will have the best coaches in the game speaking your praises.
In this podcast Coach Bianco discusses:
The importance of training the mental game
The power and process of creating the right culture
How to develop routines and habits of excellence in your players
How and why having a process is a necessary if you want to be successful
Team building, leadership and getting buy in from your players
And much more…
LISTEN TO THE PODCAST BELOW




Thank you for listening to the Brian Cain Mental Performance Mastery Podcast on the Ironclad Content Network. If you liked this show, be sure to leave us a rating and a review and don't forget to engage with me Instagram and Twitter @BrianCainPeak.
How to Master the Mental Game of Baseball?
If you enjoyed this podcast with Mike Bianco, you should join my FREE 60-minute mental game of baseball masterclass video and start developing the winning mindsets, routines, and habits you need to compete one pitch at a time and perform at your best.