"How do I compete with more confidence?"
Of all the questions I get asked on a regular basis, this is by far the most common.
So many athletes find themselves investing hours upon hours into their training—only to be disappointed when it does not translate to confidence when competing.
No matter the age, skill level, or sport—from Little Leaguers to professional athletes—everyone wants to know how they can feel more confident.
Sound familiar?
If so, then you're thinking about confidence the wrong way.
In coaching mental performance for the past two decades—having worked with athletes at all levels—I can tell you that confidence is the one thing that coaches and athletes get wrong.
It's not your fault though. There's a ton of information out there , and it can be confusing.
Most coaches and athletes—including a UFC Hall of Famer whom I will discuss later—have been taught incorrectly about about what confidence is [their entire lives].
You have been conditioned to think that confidence is a feeling based on results.
Tiger Woods has the best win percentage of any golfer ever—finishing at the top an astonishing 22% of the time.
If confidence comes from results (winning), how could Tiger Woods—arguably the best golfer of all time—ever feel confident?
What is Confidence?
Having worked in the Ultimate Fighting Championship (UFC), I can tell you from first hand experience that when those athletes walk to the octagon they don't always feel confident.
But the best of the best know a secret that others do not (keep reading and I will tell you).
I first met Georges St-Pierre shortly after his UFC 69 loss to Matt Serra—now known as the biggest upset in UFC history.
Needless to say, Georges felt less than confident. 
He had only lost two fights at that point in his career, one to Matt Hughes and the other to Matt Serra, and proceeded to tell me that he had lost both of them before the fight even started.
How is that possible? 
It's because he felt under-confident going into the Matt Hughes fight and felt over-confident stepping into the cage to face Matt Serra.
During the Matt Hughes fight, he couldn't even look at this opponent face-to-face.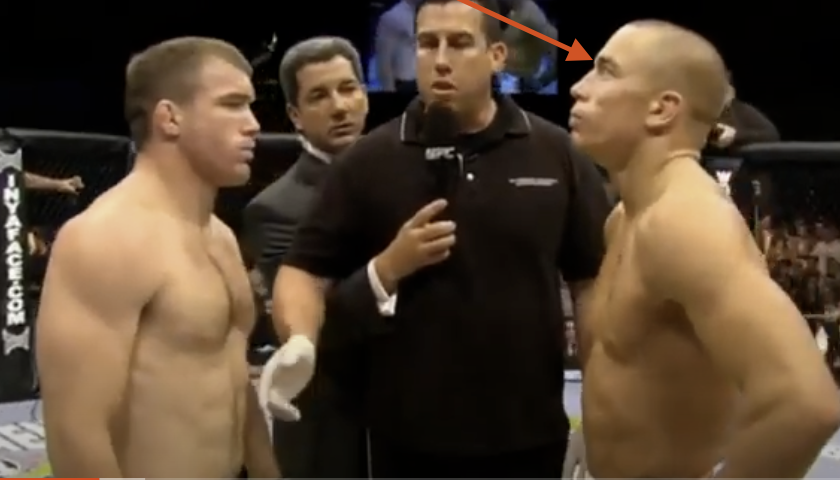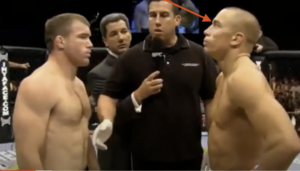 He let the formidable opponent, in Matt Hughes, overwhelm him with fear and allowed himself to focus on the fact that he didn't feel confident. 
The exact opposite was true for the Matt Serra fight.
He allowed his feelings and emotions to dictate versus focusing on action.
Because he felt it was going to be easy, he let his overconfidence get in the way of his training.
On fight day that feeling of over-confident quickly changed to feeling overwhelmed with self-doubt because he was not as prepared as he wanted to be.
During our first coaching session together, I taught him that,
"Confidence is not a feeling, it's something you do. It's an action that anyone can choose to make."
From that point forward, Georges St-Pierre (GSP) chose to do more confidence by allowing his actions to dictate.
Not only did he not loose another fight—he didn't loose a single round during the final decade of his Hall of Fame career.
Leading up to UFC 217 title fight with Michael Bisping, the last fight of his career, GSP decided to jump weight classes from the 170 to the 185 pound division.
Georges was interviewed before the fight where he said, "Before the fight on Saturday night, I'm going to be scared. I'm going to be nervous. This is normal, but you fake it until you make it. When you act as if it's impossible to fail, you have a transformation. You go from self-doubt to confidence."
Now that you understand what confidence is let's discuss the role of self-talk. 
Talk to Yourself, Don't Listen
We all have that voice in our head—it's the internal dialogue or conversation you have with yourself in your mind.
That internal voice can be positive or negative, and it can have a significant impact on confidence.
A friend of mine, Eric Byrnes, once made a great point about that internal voice that you can use to do confidence.
Eric played Major League Baseball for over a decade before jumping into the ultra-endurance world—which included him deciding to do a triathlon across the United State of America.
He swam from San Francisco to Oakland. He biked from Oakland to Chicago and then ran from Chicago to New York City.
When I asked Eric how he trained for that, he said,
"Oh man, talk to yourself. Don't listen. When you talk to yourself, you have got to know what to say."
So the strategy that I want to share with you here is to create a mantra.
Examples: 
The longer it goes, the stronger I get. 

Everyday and every way I'm getting better and better. 

When I prepare my best, I am the best. 
Self-talk can occur automatically and unconsciously, or we can deliberately choose to engage in it by using a mantra.
Remember that confidence is a choice made through preparation.
It's a choice that is made with your BFS.
Body language
Focus
Self-talk
Success Checklist
Corbin Burnes, a pitcher for the Milwaukee Brewers, is a tremendous example of how a simple checklist can have a profound impact on confidence and overall performance.
I first met Corbin in 2019, after the Brewers had demoted him to the minors leagues before deciding to send him home to help clear his head and forget about baseball. 
He came to my house here in Arizona and you could tell that he was searching for something, anything.
He looked like a professional athlete physically, but he lacked the confidence you would expect and it was evident in his body language.
The biggest thing that we implemented was to clarify his process of preparation. We literally listed out what he needed to do to prepare in order to give himself the best chance for success.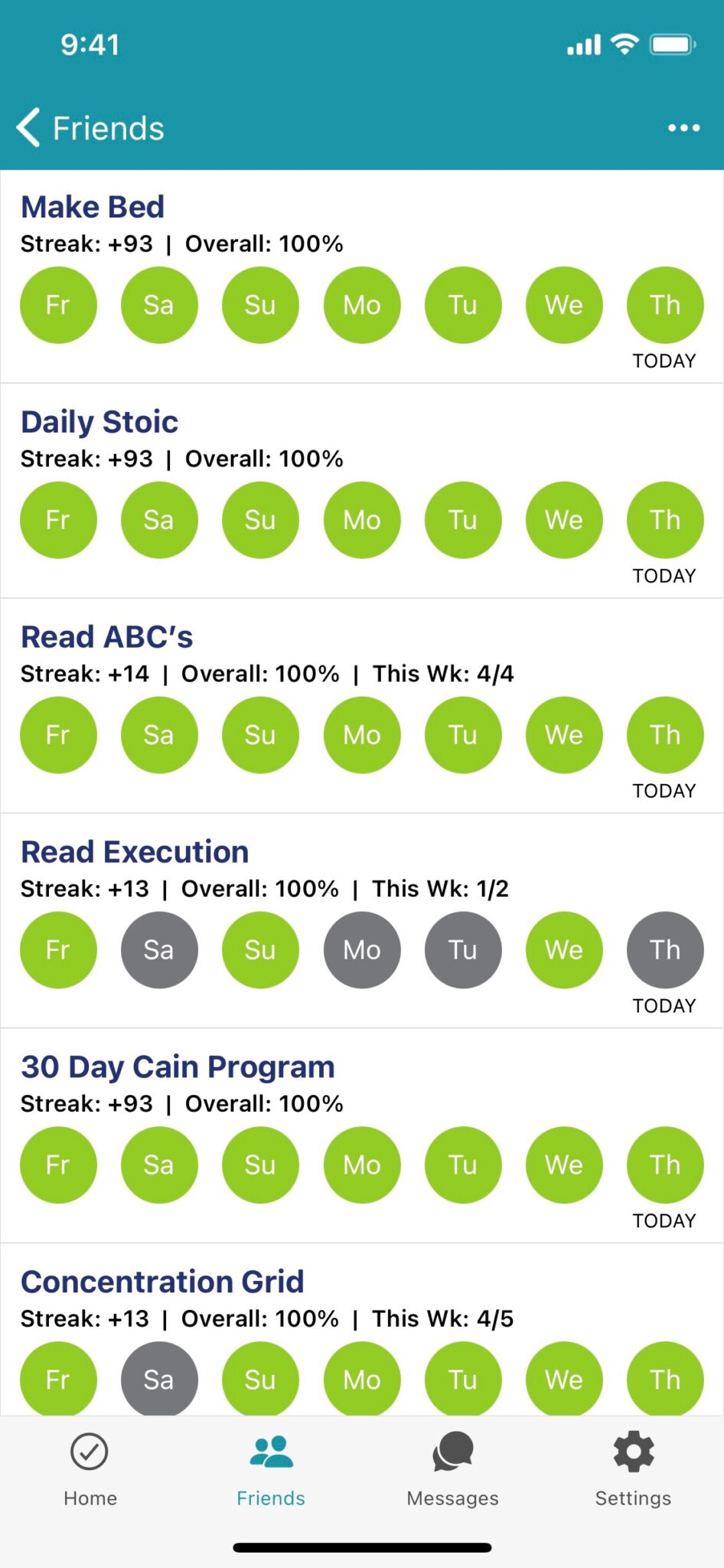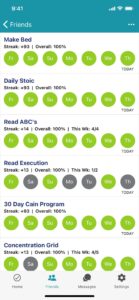 It's no different for you.
Do you have a process for your preparation?
If yes, are you able to describe every single step of that preparation process?
If not, it's going to be difficult for you to be consistent over time whether you are an athlete or a coach.
For those of you still reading article, chances are you're serious about giving yourself a competitive advantage.
I challenge you to give yourself the best chance to consistently perform your best by listing and describing your preparation process. The end product is your Success Checklist.
How much more prepared would you be going into your next competition knowing you checked every single box on your Success Checklist?
That level of preparedness translates to confidence!
Fill your checklist with the tools and strategies that you use consistently, everyday, to build your confidence.
Want to see Corbin's Success Checklist and to learn more strategies around confidence, overcoming obstacles, how to conquer fear of failure, and learn how to consistently perform your best?
Then fill out the form below to enroll in my FREE 3-Day mini course—one specific for athletes and the other for coaches.