LAS VEGAS, NEVADA | MARCH 15-19, 2017

Brian Cain has packaged everything he has learned from working with the top athletic programs around the world over the past 15+ years into an action-packed, transformational live event exclusively for Athletic Directors!
The Brian Cain Experience: 12 Pillars of Peak Performance for Athletic Directors has a 4-day event that is only 1 spot remaining for Athletic Directors to ensure a hands-on, engaging experience for each attendee so be sure to secure your spot today.
YOU'LL LEARN HOW TO:
Master the 12 Pillars of Peak Performance for Athletic Directors
Train an Elite Mindset in Yourself, Your Coaches, and Your Athletes
Build a Championship Culture to Create Champions who can then Win Championships
Maximize your Budget with Fiscal Responsibility
Handle Difficult Parents and run Productive Meetings
Build your School Brand and create an Environment of Excellence
Develop Character & Leadership in your Student-Athletes
Implement Principles, Strategies, and Methods to Dominate as an AD
and much more…
YOU'LL RECEIVE:
1 Ticket to attend The Brian Cain Experience: 12 Pillars of Peak Performance for Athletic Directors Live Event in Las Vegas, Nevada on March 15-19, 2017 (a $2,997 value)
The 12 Pillars of Peak Performance Event Workbook (a $197 value)
The 12 Pillars of Peak Performance Digital Training Program (a $1,997 value)
12 Pillars of Peak Performance Storybooks (a $180 value)
1 Year in Brian Cain's Inner Circle (a $297 value)
Access to Culture U (a $753 value)
Exclusive Access to a private Facebook Group with Cain and other AD's
Networking Opportunities with Athletic Directors from around the Country
Certificate of Completion for 40 Clock Hours
and much more…
SCHEDULE
Wednesday, March 15, 2017
4:00pm-5:00pm: Registration & Social
5:00pm-7:00pm: AD Success Speaker Series
7:00pm-10:00pm: Opening Banquet & Keynote Speaker

Thursday, March 16, 2017
8:00am-10:00pm: Pillars #1-8

Friday, March 17, 2017
8:00am-10:00pm: Pillars #9-12 + Sessions #13-18

Saturday, March 18, 2017
8:00am-10:00pm: Sessions #19-22 + More…

Sunday, March 19, 2017
8:00am-7:00pm: 1-on-1 & Small Group Work on AD Best Practices
LOCATION
The Linq Hotel & Resort
Las Vegas, Nevada
ACCOMODATIONS
You will receive an e-mail with a link to book your discounted hotel room in our block upon confirmation of deposit.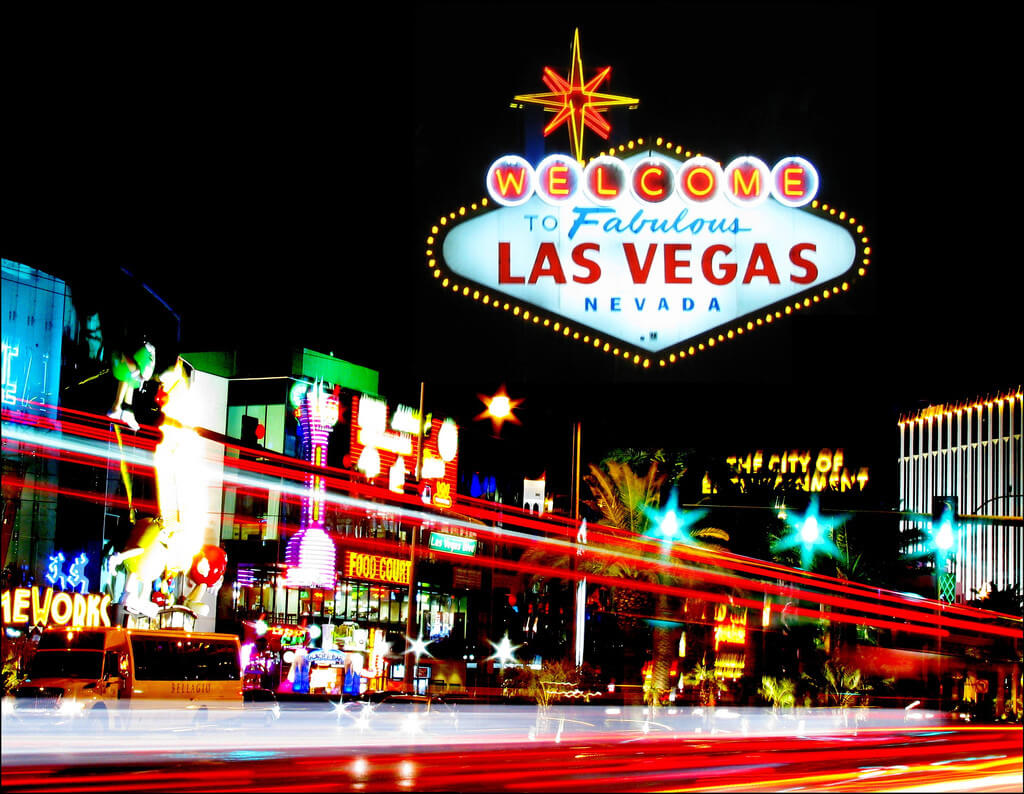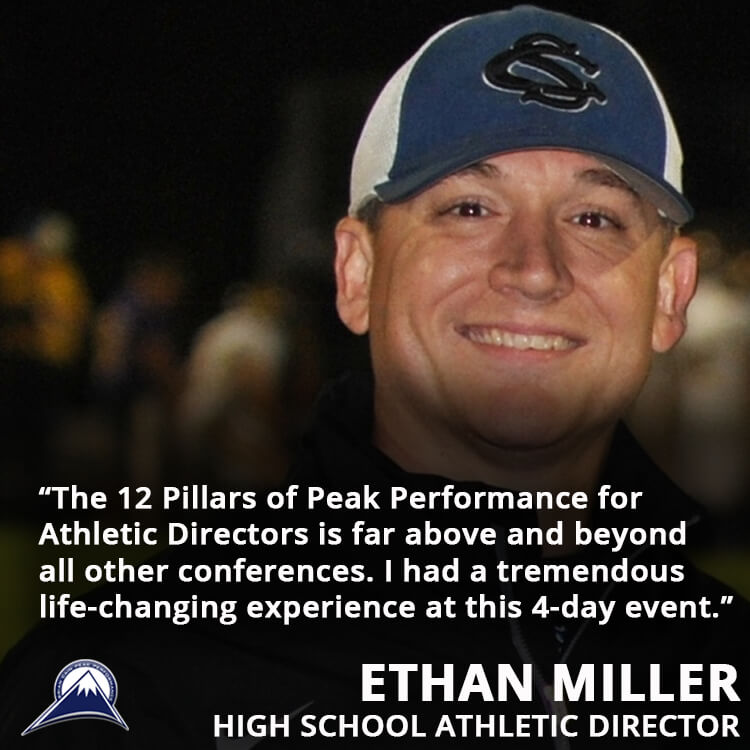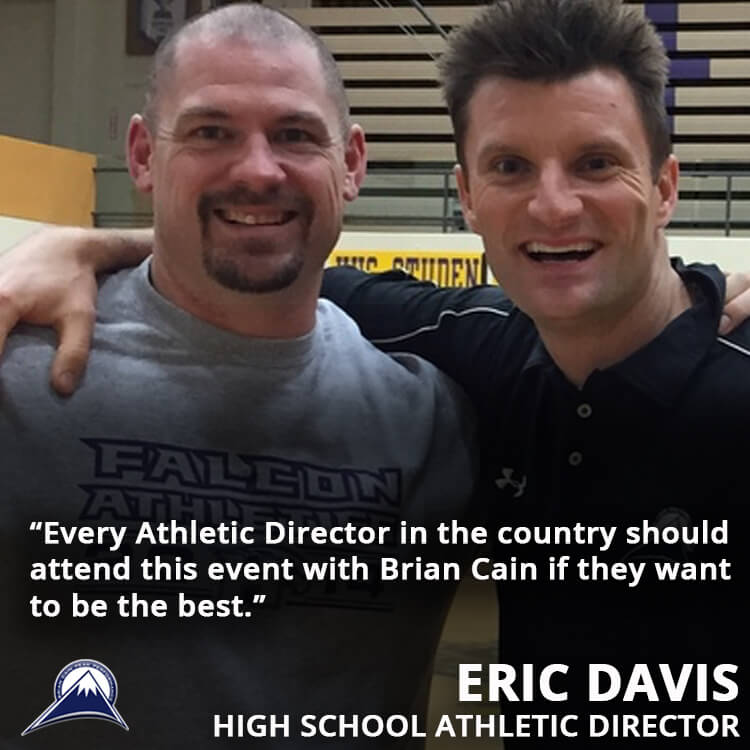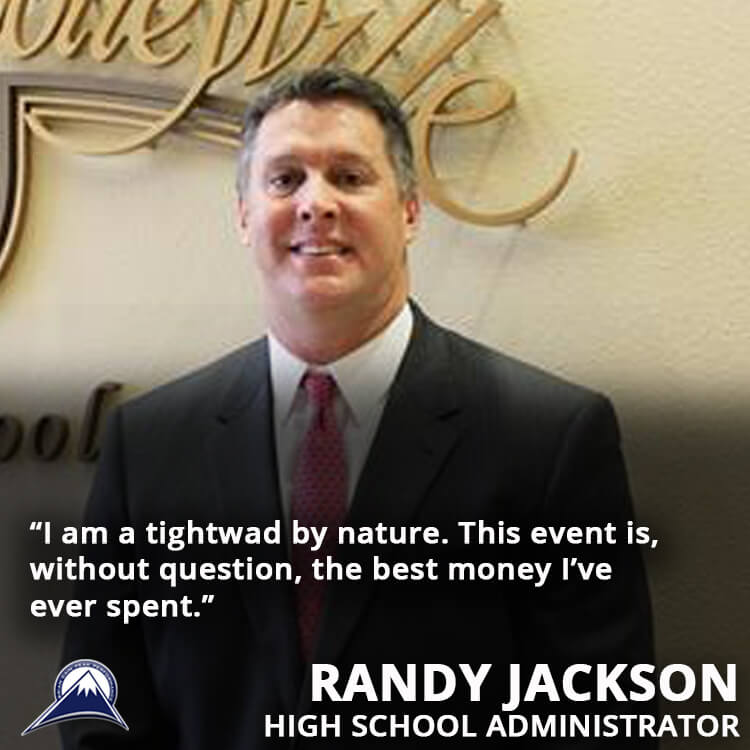 TOTAL VALUE: $4,197
CURRENT INVESTMENT: $6,421 
$997
---
ONLY 25 1 SPOT REMAINING!
---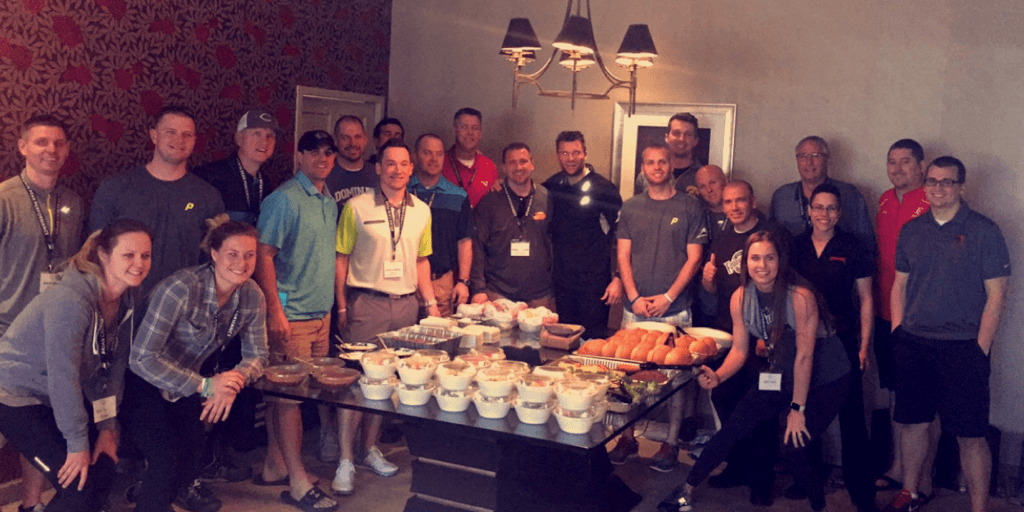 ---
FREQUENTLY ASKED QUESTIONS
Any Athletic Director looking for a change, who does not want to settle for less than what they deserve, and are looking for the power to be everything that they can be.
This program is not another reiteration of Brian's books or video training programs. During this live event, you will learn what is keeping you from becoming the best you can be. The Brian Cain Experience for Athletic Directors is based on the 10+ years that Cain has invested into peak performance.
You will be trained using the same system that Brian has used to coach top coaches, athletes, and teams on the planet.
While others have paid tens of thousands of dollars to have Brian work with them live, you will benefit in the same way at a fraction of the price. You will walk out of this experience with new tools, techniques, and strategies for success in addition to a tangible, actionable plan of action moving forward. Plus, you will connect with many other like-minded Athletic Directors who will inspire, motivate and support you in making lasting change.
---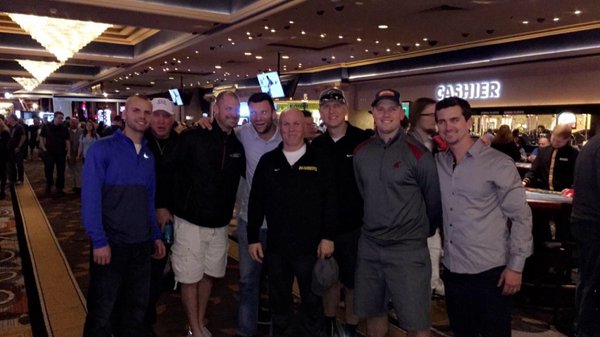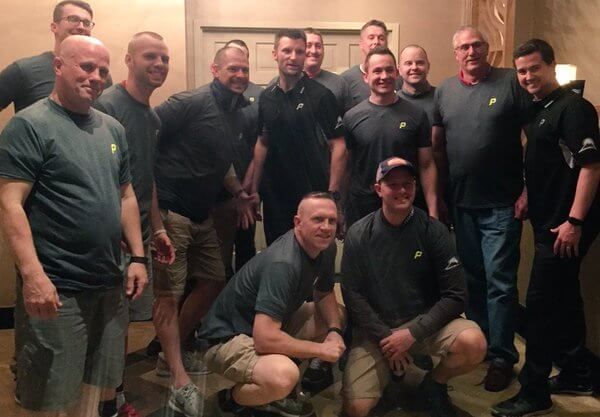 WANT TO LEARN MORE ABOUT THE BRIAN CAIN EXPERIENCE: 12 PILLARS OF PEAK PERFORMANCE FOR ATHLETIC DIRECTORS?
CONTACT CAIN