There is a section of the Great Barrier Reef in Australia that is protected by a lagoon.
The other side, which is unprotected, gets thrashed by waves.
Watch this video (1:17) to learn about what research has shown is happening:
You need adversity to grow.  Run towards adversity!
What's the adversity you're welcoming in your life?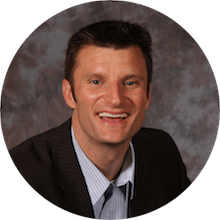 Your Peak Performance Coach,
BRIAN CAIN