Hope you had a fabulous week full of 7 days of domination.
I am writing from Baby Beach on the coast of Aruba and am having a blast with some good friends.
Last week we discussed how I was doing a "Digital Detox / Cyber Cleanse" where I was not going to use my cellphone or laptop for a three days.  It was great to get away from the fast pace we all live in, get some quality time in with friends I don't see enough.
You have got to try this.   Block out on your schedule, somewhere in the next 90 days some "DD/CC" (Digital Detox / Cyber Cleanse) time to slow down, turn off the technology and decompress.
I know what you are thinking, "I don't have the time for this" – that is exactly why you want to do it.  Start with 2 hours, then, 5, then 12, then a day, then two, three… etc.  I think you will find it as re-energizing as I have.
Last week you also shared some of your bucket list items and we stressed how important it was for you to have your own "bucket list" a list of goals to accomplish and things to do in your life because of the energy and excitement it will provide for you to dominate every day and live your life with enthusiasm and fulfillment.
Here are some of my favorite bucket list items that were submitted by you, people of excellence who want to get the very most out of themselves and of this ONE opportunity we get at life.
Heli ski in a warren miller film
To visit every major league stadium with my boys.
Get unplugged for one full week on a vacation in Hawaii! Reading novels, books, being mindful & present.
I also want to go to Bora Bora and stay in one of those huts that have the glass floor.
Start, build and serve as director of a school that provides quality education in the classroom and through athletics in one of the poorest and most underserved countries in the world.
Take a month long trip to England, Scotland and Germany.
Swim with Great White Sharks off the Baja Coast.
My #1 was to go behind a waterfall, but my now husband took me there and proposed……check.
My #2 is a hot air balloon ride over the Great Smoky Mountain National Park in Autum.
To see a NFL game in each NFL Stadium. 6 and counting.
Skydiving
Take a Mediterranean cruise and see the amazing historical sites in that region.
Take a vacation, travel and explore Europe.
Hike to the bottom of the Grand Canyon with my children and partner.
A week long camping horsebacking trip out west,
Take a vacation
Visit friends that I have not seen in a long time
Relax at home if possible
Clean upstairs in my home
Climb 3 of the 7 Summits.
Drive across the country with my family in a massive RV, watching all the players I've coached over the years at all 30 big league parks. May take some time.
To own the original 100 acres my great grandfather owned in the early 1900's
Visit my grandparents birthplace in Poland.
Travel to Venice and experience living on water.
Visit every MLB ballpark.
Travel the world
Visit/tour Yankee Stadium, and watch the Yankees vs. Red Sox in a playoff series.
Spearfish off the Florida coast.
White water rafting in Colorado.
See my granddaughter graduate from university.
Win a state championship!
Go to the university of Texas to play football and lead them to a national championship while wining the Heisman trophy.
Ride on camelback to see the Egyptian Pyramids
Kill a 200″+ mule deer with a bow in the back country
Give TED Talk
Travel to Jerusalem and see the tomb of Jesus
To travel to Malawi in Africa to complete a Habitat for Humanity mission…in honor of my best friend who passed away and never completed this task on his list.
Thanks again for your commitment to living a life of excellence and fulfillment.  Please get your bucket list started and schedule time for a short digital detox.
DOMINATE THE DAY!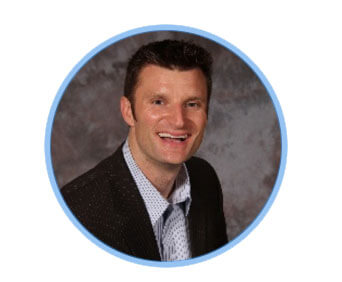 Your Peak Performance Coach,
Brian Cain
@BrianCainPeak