Taking a deep breath is the life jacket of the mental game.  This week features the 3rd video in this Daily Mental Practice Series.  Week 1 featured the 5-4-3-2-1 Exercise, which was followed up by last week's 6-2-8 Breathing Exercise.  Now I want to introduce you to Triangular Tactical Breathing.  Your breath has 4 parts, and learning how to utilize these to the best of your ability will give you the best chance for success in whatever it is that you do.
Learn the Triangular Tactical Breathing Exercise as I walk you through this in the video below:
I'd love to hear your thoughts on the first 3 breathing exercises featured in this Daily Mental Practice Series.  Tweet @BrianCainPeak with #DailyMentalPractice and tell me your favorite exercise so far.
DOMINATE THE DAY!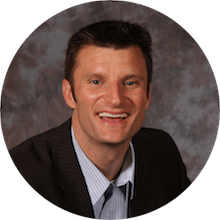 Your Peak Performance Coach,
BRIAN CAIN