Have you ever seen the arrow in the FedEx logo?
We are heading back to Las Vegas for this week's Monday Message where I am training the Fuddruckers team on The Power of Perspective (a great video to share with your team).
Click the image below to watch this 8-minute video on how changing your Perspective can change your life:
Want more? Experience The 12 Pillars live in McKinney, Texas, on July 30-31, 2016!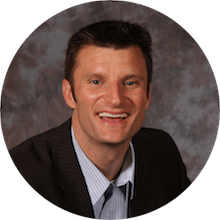 Your Peak Performance Coach,
BRIAN CAIN