Today, I want to share with you what has been a magic bullet in my life…
A magic bullet is something that changes your perspective on life so much that you can trace a lot of who you are and what you do back to that magic bullet.
Watch this 2-minute video below to find out what the Magic Bullet in my life has been:
What is a Magic Bullet in your life? Share your magic bullet with me on Facebook.
DOMINATE THE DAY!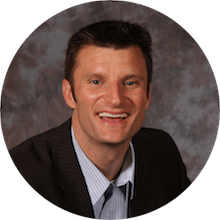 Your Peak Performance Coach,
BRIAN CAIN