This week I am on a trip to Aruba to do some work and have a little R&R with my fiancée Erin. Starting today I am taking a Digital Detox for at least 3 days where I will turn my phone off, log off my computer and put them away.
I first learned of the Digital Detox from an intern of mine named Matt Morse, who is currently playing baseball at The University of Alabama, Birmingham and is a future master of the mental game.
In trying to contact him this past summer, I got an auto reply that he and his fiancée were on vacation and that he was in the middle of a 3-day Digital Detox with no phone, text, e-mail, computer or music on his phone.
I was impressed and tried to do this for three days over the holidays and failed miserably. I got sucked into the BS and distraction that are rampant in our world. Did you see those running llamas or the black and blue/gold and white dress in the end of February? These are the BS distractions I am referring to and I am sure they got you too, didn't they?
Next week I will report back to you on my Digital Detox, send some photos of the Island, share the goal-smashing strategies from last week and the results of this week's bucket list survey. Aruba is amazing and I highly suggest you add it to your bucket list. Speaking of bucket list… you know, that list of things to do before you kick the bucket… Do you have one yet?
I started keeping one of these in Evernote on my phone and computer (Evernote deserves a full Monday message in itself – I use that DAILY – best free app out there for work) and add to it often. When you get that idea or hear of that place and you say, "Man, that's a bucket list deal," then open your phone and put it in there.
A FEW OF MY BUCKET LIST ITEMS:
Catch a 10+lb bass fish and get it mounted for my office
Go on a month-long river cruise through Europe
Complete an IRONMAN Triathlon (full thing)
Run my own peak performance seminar with over 5,000 people in attendance
Take a vacation to Bora Bora with friends for a week
Go to the moon
Complete Navy SEAL Hell Week
Do a week-long yoga and meditation retreat
ETC.
I just got excited and started thinking of strategies I could use to accomplish those bucket list goals. Start creating yours today and share your #1 bucket list item below – I will send these out next week.
CLICK HERE TO ANSWER THE ONE-QUESTION
BUCKET LIST QUESTION FORM
TO SHARE YOURS WITH OTHER MEMBERS OF THE MONDAY MESSAGE LIST
DOMINATE THE DAY!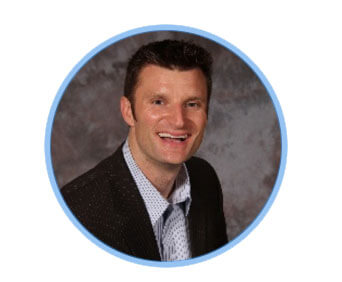 Your Peak Performance Coach,
Brian Cain
@BrianCainPeak