Last week I broke down with you why I run when I hate running. As I am sure you remember, a large part of why I run is because I am obsessed with goals – smashing goals.
As a competitor, I am sure you know of the many benefits of goal setting. One of the best goal-setting stories of all time focuses on Bryan Holaday, current catcher with the Detroit Tigers
In this article Holaday mentions how he uses goal setting to help set his focus for each season and off-season.
CLICK HERE TO READ THE ARTICLE ABOUT
HOLADAY AND GOAL SETTING ONLINE
CLICK HERE FOR A PDF OF THE ATICLE
In this Monday Message I want to share with you the areas where I set goals on a daily, weekly, monthly and, most importantly for me in planning, quarterly basis. I say quarterly in planning because my quarterly goals dictate what I must accomplish and then determine my plan of attack for the month, weeks and, most importantly when it comes to execution, DAILY GOALS.
CAIN'S 8 KEY AREAS FOR GOAL SMASHING
Spiritual
Health and Wellness
Administrative/Time
Family
Professional
Community
Friendships
Financial
What I like to do is set 1-4 quarterly goals in each of the above 8 areas.  My suggestion for you in quarter 2 is to set ONE goal for each of the 8 areas and then map out a target goal for each week and month during the quarter.  Then establish your daily plan to help you get there.
EXAMPLE OF 8 GOALS FOR SMASHING IN QUARTER 2, 2015
Spiritual

Be more connected to the present moment of each day
Do headspace app meditation for 10min a day
Do yoga once a week on the weekend
Health and Wellness

Get my body weight down to 200lbs
Fuel my body with a Macro nutrition plan and hit my macro numbers (Jason Spector is my coach here – @spectorjason / [email protected]); my numbers were Fat 50G, Carb 255G, Protein 185G
Get 30min of cardio in each day and listen to an audio book while doing this in the area of my choice
Administrative/Time

Maximize my time
Plan out my days the night before and each week on Sunday so I know where my 168 and 86,400 are being invested
Family

Turn my phone off at 10pm or earlier each night
Have a date night with my fiancée each week, with no phones
Professional

Stay organized and maximize times with teams by having an agenda for each trip and a plan for each trip
Maximize value add by getting everything I want them to have on their phones before I leave
Community

Participate in one community service project this quarter such as French Bulldog Rescue of Fort Worth, TX
When I see garbage on the ground, pick it up anywhere I am
Flush the toilet when done
Friendships

Call or text a friend I have not heard from every Tuesday and Thursday
Have at least one night out with friends each month – 3 this quarter (who, when?)
Financial

Invest 10% of every dollar I make into a ROTH IRA
Set up a ROTH IRA with a local financial planner (Edward Jones, etc.)
Save money by bringing my food with me each day so that I also hit my MACRO nutrition plan
What you have here are the 8 key areas and a simple set of goals that can be broken down into daily missions for you to execute.
Remember, it is the start that stops most people.  Get started now for quarter 2 of 2015.  What do you want in the next 90 days in each of these 8 areas and what can you do on a daily basis to get there?
Let's DOMINATE and SMASH your goals for quarter 2 in 2015.  ON A MISSION!
DOMINATE THE DAY!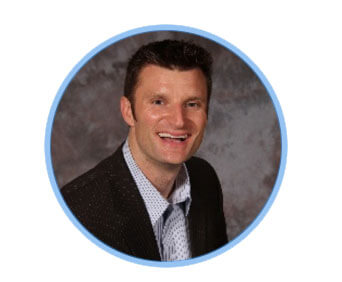 Your Peak Performance Coach,
Brian Cain
@BrianCainPeak