This week I want to introduce you to one of my many mentors and my #1 mentor in athletic administration, Mike O'Day.
Mike is a Hall of Fame Athletic Administrator who served more than 31 years at South Burlington High School in Vermont. He has become a good friend and person of significant influence in my life.
Last week we had the opportunity to invest some time together in Aruba. Mike shared 6 success strategies that he used in his career and I am sure you will also find them beneficial in your pursuit of excellence.
6 SUCCESS STRATEGIES WITH HALL OF FAME ATHLETIC DIRECTOR MIKE O'DAY
MAKE VALUE-BASED DECISIONS & KNOW YOU CAN'T PLEASE EVERYONE
 
As a leader in athletics or in life you are going to make difficult decisions that others disagree with.  You must be strong in your core values and make decisions that are based on principles and values, not on preferences.  You must then be ready for the personal attacks that come with being in a position of leadership where you make tough decisions that impact others.  You will NEVER please everyone else ­– and in high school athletics you can NEVER please all of your parents.  Use your values as your guiding light and let those values help you to navigate the day-to-day storms that are a big part of high school athletic administration.
BRING IT EVERY DAY
The most successful performers in any arena are the most consistent performers.  As Mike said, "You must bring it every day.  Every day you are trading a day of your life for that day, so you must bring energy, focus and enthusiasm."  What can you do to better bring it this week?
YOU ARE ONLY AS GOOD AS THE HELP YOU ARE TO THOSE AROUND YOU
Mike was adamant about the importance of servant leadership and being one who is there to serve others vs. be served.  Mike was one of the first athletic directors in the nation to provide a captain's leadership training course each season for the student-athlete leaders of his school.  What are you doing to grow your leadership skills as a student-athlete, coach or leader?  Have you checked out my book The Leadership Clock?  Pick it up here at a discount this week. Pick up this great book here
FIND A MENTOR AND ASK A LOT OF QUESTIONS
Mike was a great mentor for me in my 7 years as an athletic administrator in Vermont.  He said that finding a mentor when you are just getting started and then being a mentor when you have career experience is part of what makes life so beautiful, a never-ending cycle of service.  Mike suggested that one of the best ways to ask someone if they would be a mentor is to just "ASK, pick up the phone and ask.  If you don't ask, the answer is always no!"
BEWARE OF BURNOUT
In the day-to-day demands and stress that we all face, coaches, AD's and leaders burn out at a faster rate now than ever.  Four strategies he offered to help avoid burnout were:
a. FOCUS – Do one thing at a time, concentrate on the task at hand, get it done, go on to the next one.
b. TURN IT OFF – Turn off your phone and e-mail when you get home and wait to turn them on in the morning so that you take some (albeit short) amounts of time each day to decompress and be present with your family.
c. EXERCISE AND RE-ENERGIZE – A key part of Mike's daily routine was to get into the office early and invest time into exercise. Daily exercise, even if just for 15-30min, will reset and re-energize you for a day of domination.
d. HAVE A DATE NIGHT – Keeping family first is hard when you are in a positon of leadership and getting pulled at all the time. Take time, at least once a week or every two, for a date night when you turn off the phones and engage with your family/significant other.
BE A LIFELONG LEARNER
One thing is for sure:  In life there are winners and there are learners, and the ones who win in the marathon and have significant success and significance in the lives of others are the ones who stay committed to being lifelong learners.  People like YOU who read the Monday Message.
Which of these 6 strategies will you implement this week?  Remember, the goal of the Monday message is that it is ACTION provoking, not thought provoking.  YOU MUST PUT INTO ACTION the strategies and tips we share with you.  They do no good sitting in your inbox; they must be put in to action.
DOMINATE THE DAY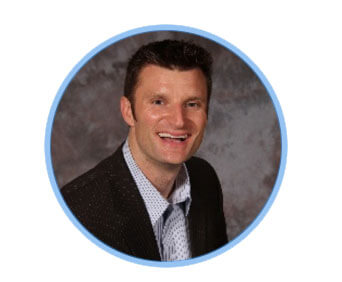 Your Peak Performance Coach,
Brian Cain
@BrianCainPeak