Today, I want to share with you a concept that I've been teaching for 10 years.
When driving down the road, your headlights can only see the Next 200 Feet.
Watch this 90-second video on how to focus on the process throughout your journey:
What is the Next 200 Feet for you? Share it with me on Twitter @BrianCainPeak.
DOMINATE THE DAY!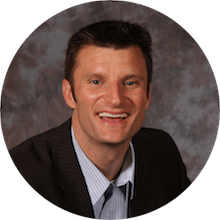 Your Peak Performance Coach,
BRIAN CAIN