So I get this question a lot…
"Why did you make the jump from how-to writing to fictional storybooks?"
In my podcast interview with Jon Gordon, he shared some great principles and strategies for why he writes the way he does.
Watch this video below to learn more about the new fictional storybooks:
The 12 Pillars of Peak Performance are the 20% of the entire field of Peak Performance that will get you 80% of the benefit.
Learn more about my new fictional storybooks!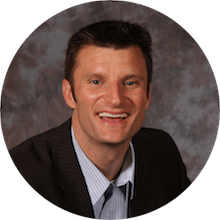 Your Peak Performance Coach,
BRIAN CAIN 
PODCAST TRANSCRIPTION
Cain: So I get this question a lot from people. Why the jump? Why did you make the jump from writing the how to follow the process and system to Peak Performance book into fictional writing? I get that question a lot. I want to try to answer that question here.
A big part of that inspiration – which you've probably heard if you listened to the September podcast I did with Jon Gordon.
Gordon: I really am about these fables because I realized when I first wrote The Energy Bus that that is a great way to share a message. That is a great way to empower others and to share a story with them that as they read it it becomes their story. We learn best through parables.
Cain: I've been a huge fan of Jon Gordon's writings from The Energy Bus to The Hard Hat to The Seed and all of his books are all fictional books. What I also like about them is that they share very strong core principles and some strategies that you can use to be your best. As I was going through a lot of the books that I had written – whether it was Toilets, Bricks, Fish hooks and PRIDE, or The Mental Conditioning Manual or any of the Mental Game books specific for sports (Mental Game of Volleyball, Mental Game of Football, etc.) it was all the how to. When you write that way I feel like it kind of boxes you in a little bit in terms of how you can write.
In my interview in the podcast with Jon Gordon he shared some great ideas and principles and strategies and why he writes the way he does. So I said hey it's the start that stops most people and if you don't try it you'll never know. So I sat down and started to write the 12 Pillars of Peak Performance. It's a fictional story book about a guy named Matthew Simons who is in his mid 30s. He is sitting on a plane at the Detroit airport and he hears the worst words you can possibly hear from a pilot as he comes on the intercom before the plane takes off.
He says, "Ladies and Gentleman this is your captain speaking. We're having some mechanical issues and are going to have to return to the terminal." My heart sank. Another delay. As I sat there I muttered to myself, "You have to be kidding me." The old man sitting next to me who I thought was sleeping opened his eyes, looked over at me, and said, "I'm sorry what did you say son?"
"Nothing, I was just talking to myself."
"Well, I thought you were complaining that we were going back to the terminal. I'm just glad we didn't take off. The last thing you want is for the captain to diagnose a mechanical issue once you have taken off. Then none of us are getting home. Better late and alive than never I always say."
"That is a great point. I just wish I could get home once on time in my life."
"Home? Home is where your feet are and right now you are on this plane so you might as well enjoy it because from the looks of it we are going to be here for a while. My name is Ken. My friends call me Coach Kenny. What is yours?"
"I'm Matthew. Matthew Simons."
"Well Matthew Simons it's nice to meet you. I'm on my way home too. I like in Southlake, Texas. I was here in Detroit seeing some of my friends."
"Coach Kenny, did you say you live in Southlake, Texas? So do I. Small world. And did you say your sons are in Detroit?"
"Yes. I work as a sports psychology coach and although the coaches and athletes I'm working with up here are my clients I consider them my friends and teammates and treat them like my sons and daughters. I think of them like that so I can be my best for them. What brings you up here, Matthew Simons?"
Now you might be wondering what happens then. Well when they get back to the terminal Matthew Simons picks up the phone. He calls his wife, Erin, who tells him "I knew this was going to happen, I told you so," the whole ordeal. He is trying to get a flight and none of the flights are going back until Saturday. He is trying to get a rental car. The rental car facility is sold out and he can't get back. As he is walking through the terminal not knowing what he is going to do next he hears a voice.
"Matthew. Matthew Simons. Come over here son."
As I looked to my left there was Coach Kenny sitting at a table inside the airport Fuddruckers with a burger and a Fuddruckers Sweet Cherry Cream Soda.
"Come on in son. We're going to be here a while. Might as well take a load off and fuel the machine."
I thought to myself, "What the heck, I am going to be here a while. Might as well sit with the old man and have myself one of the world's greatest hamburgers." I went in, sat down, and ordered my favorite Fuddruckers burger – a 2/3rd pound burger with Swiss cheese, mushrooms, grilled onions, and avocados. I got myself a Fuddruckers Sweet Cherry Cream Soda as well and took a big deep breath as I sat back in my chair wondering how I was going to get home.
As the story goes on Coach Kenny and Matthew Simons sit down over a great meal at the world's greatest hamburgers – Fuddruckers – and Coach Kenny shares the 12 Pillars of Peak Performance for living an optimal life and performing at your best on a daily basis.
Where that story ends is at the hotel lobby because they're not getting out that night. The airport is sold out, all the flights are sold out, and all cars are sold out because the next day is the Detroit Dominators against the Chicago Bees of the professional football league. Both teams are 8-0. They both haven't been 8-0 ever and they're bitter rivals so that game sold out there in Detroit. There is also the Detroit marathon happening on that Friday so everybody is in Detroit. It's the busiest the city has ever been so they are stuck at the airport.
Matthew Simons wants to thank Coach Kenny for investing the time and sharing the wisdom that he did over that meal at Fuddruckers so they go to the hotel lobby. They go to the hotel to get a room and they find out that the hotel is sold out and all the hotels are sold out within one hour of the airport. As Matthew Simons throws his hands in the air and says "you have to be kidding me again," he turns around and Coach Kenny is gone.
Then as you maybe know by now we follow up the 12 Pillars of Peak Performance book with the book Training an Elite Mindset and the story continues where Coach Kenny and Matthew Simons get reunited and they get reunited with four Navy SEALS and a guy named Marcus that worked together with Coach Kenny when he was in playing college football. They get together and they talk about the 15 Keys to Unlock a True Elite Mindset. They all share their stories about how they use the mindset not only in combat but they used it in athletics and they use it now in business now that their career is over. They use them in their family. They are the 15 Keys to Build an Elite Mindset that will help you to be your best as well and for you to unlock that elite mindset that will help you to accomplish anything.
Then that book finishes with a phone call to Matthew Simons from his wife Erin who says, "Matthew, we have a problem." As we know as the story continues Matthew and the SEALs and Marcus and Coach Kenny are all packing into a Suburban headed over to the Detroit Dominators and the Chicago Bees game because Tony Shea, head coach of the Detroit Dominators, actually coached Marcus in college football and now he has ascended the ranks and he is the head coach and the PFL of the undefeated Detroit Dominators. The way that he has led that program from the bottom to the top, from the outhouse to the penthouse, is through creating a Championship Culture. Coach Shea shares with you the exact steps of how he created that Championship Culture in Detroit.
So what I've found is that being able to tell a story creates a picture. As I'm even sharing that story with you here as you've read through the stories of the 12 Pillars of Peak Performance and the journey of Matthew Simons and Coach Kenny you can put yourself in that situation.
As I wrote the book I really felt like there were aspects of Coach Kenny's life, there were aspects of Matthew Simons life that we me, that we parts of my life. Things that Matthew Simons struggled with I struggle with and have struggled with. Then the mentor, Coach Kenny, I dedicated that to my mentor, Dr. Ken Ravizza who I met back at Cal State Fullerton in 2002 and 2003. Really he shared and put me on the journey of Peak Performance.
What the 12 Pillars of Peak Performance are is the Pareto Law. If you're familiar with Pareto's Law it's that 80% of the benefit of what you get comes from 20% of what you do. In my years of working as a sports psychology and peak performance consultant the 12 Pillars of Peak Performance are the 20% of the entire field that will get you the 80% benefit. As you continue the journey with Matthew Simons and Coach Kenny and you apply the principle that you'll learn in the 12 Pillars of Peak Performance and Training an Elite Mindset and Championship Culture and Time Is Ticking – and if you haven't figured out by now there are more books that are coming.
There is going to be one for each of the pillars: Knowing Your Numbers, Sailing the Right Ships, How to Develop That Present Moment Focus, Keep the Process Over the Outcome, Have the Attitude to Take You To the Altitudes That You Want to Go To, How to Maximize Your Vision, How to Maximize Mental Imagery because we know that everything happens twice, How to Create the Routines and Habits of Excellence that back up and get it done on a daily basis because what you do on a daily basis will take you where you want to be so you are where you are right now.
As we get ready to head into 2017 you are where you are right now based off of what you do on a daily basis. What you've done in the last five years has gotten you to where you are right now. What you do in the next five years will determine where you end up. But it happens one day at a time. If you don't' have the right routines and habits of excellence, if you don't understand the 12 Pillars of Peak Performance, you're not going to end up where you want to go. It comes back to being able to recognize your signal lights (Pillar #11) and know "am I doing what I need to be doing right now in this moment to get me one step closer towards where I want to go?"
Then you've got to back that up with Pillar #12, the ability to release when things go bad. There is one guarantee. There is going to be some bad that happens. There is going to be some adversity in life. If you haven't had adversity in a while get ready because it's coming. When it does make adversity your advantage and refocus on what you're going to do in that moment to Dominate the Day.