Thanks for checking out the 5th in a series of 5 Daily Mental Practice breathing exercises.  In case you've missed any of the previous 4 exercises, click here to view them now.
The final breathing exercise that I am going to share with you is the 1 In, 2 Out technique.  Breathe in the odd, and breathe out the even.
Let's do 10 breaths right now with the 1 In, 2 Out Breathing Exercise in this video below:
If you've enjoyed this Daily Mental Practice Series, share it with your audience on Twitter.
I look forward to connecting with you again next week!
DOMINATE THE DAY!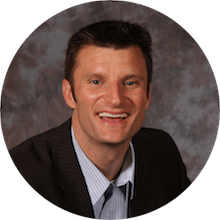 Your Peak Performance Coach,
BRIAN CAIN