IN vs INTO IN SOFTBALL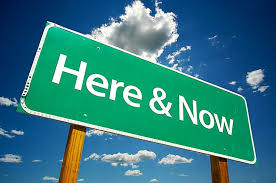 On your path to understanding the present moment, there is an important distinction that must be addressed.  Peak softball performers recognize there is a substantial difference between the mindset of being "in" versus being "into" your performance.  As you are reading this section, I want you to experience the difference between being in and being into the present moment by asking yourself the following questions:
Are you reading this manual because someone wanted you to or are you reading this because you want to be a peak performer?  As you read, are you highlighting or underlining text you feel is important?  Are you taking notes in the margins?  Are you fully engaged in the process or are you just in?  Are you into or just in?
People who possess an in-mentality, who go through the motions or are doing things because other people want them to or because they feel like they "have to" only last for so long before being replaced by people who possess "into" mentality.  Those who are truly "into" are driven by a purpose.  Being "into" means you are doing something because you want to and you are passionate about your performance because you want to be at your very best.
As you elevate to higher and higher levels of competition, talent means less and less because everyone has talent. Everyone in Division I College Softball has talent.  Everyone in the Ultimate Fighting Championship has knockout power.  Everyone at the highest level of any sport has the talent to win on any given night if their opponent does not compete to the best of their ability.  Pride yourself on being into the day-to-day grind of doing what must be done to be successful and on being "into" the journey up The Mountain of Excellence versus just being "in" for results.
FOR MORE ON THE MENTAL GAME OF SOFTBALL CHECK OUT MY TRAINING TOOLS BELOW!!