I know what you are thinking having read the subject of this e-mail
"Cain, you are an idiot. Why do you run marathons if you hate running?"
Let me tell you why I am running the Irving/Dallas Marathon this Saturday, April 4, 2015: Because I hate running, and I LOVE HAVING RUN!
I love having run more than I hate running. We have love/hate relationships with much of what we do in life. There are days/times when we love doing them and others when we hate doing them, much like my relationship with pounding the pavement and running.
Just like you have a love/hate relationship with your sport or with what you do every day, it's this paradoxical (big word) relationship that keeps you coming back.
I run because I love having run. Running forces me into Delayed Gratification, Putting What I Want in the Moment (Sleep, Relaxation) on hold for What I Want Most (in Great Shape, Endless Energy, Time Alone, Outdoors, with Friends). In December of 2014 I committed to run this race because of the benefits I get from running.
1.  Time with my fiancée Erin, who is also running this race. She is running to finish under a time; I am running simply to finish the race.
2.  Some dedicated time for listening to audio books as I go on those long runs.
I have gotten through four so far and they were all fabulous:
a.  Unbroken
b.  The Power of Habit
c.  The Way of the SEAL
d.  The Magic of Thinking Big
3.  The self-discipline it takes to get my running in while being on the road from January 2 through race day on April 4. This has required the most planning and preparation of my life. Most of my runs have come between 4–7am or 10pm–2am simply because I am usually working with teams from 7am–10pm. One of the biggest benefits of running this race is how organized I have had to be with my schedule. I literally have had every 86,400 (Seconds in a Day) and 168 (Hours in a Week) planned out from January 2–April 4 with the following on my schedule:
a.  What time I will go to bed and wake up
b.  What time I will run, lift, stretch, shower, eat, change my clothes, etc.
c.  What time I will be in the office or with a team and what I will be doing each 15/30min from the time I wake up till I go to bed.
I don't follow this plan every day. I have moments of weakness where I listen to my red assassin (that negative voice inside of our heads that we need to exterminate) about how tired I am, how much work I have to do, how cold it is (I have been in the northeast too much this time of year ). However, I am usually able to talk to myself and get myself to get it done.
4.  Maybe the best benefit has been the residual effect of knowing all of this? I am in the best shape of my life and have hit the goal of being under 185lbs for the first time since I graduated high school in 2007. This has been due in large part to my nutrition coach Jason Spector @SpectorJason and having packed as many as 21 days of meals with me when going on the road.
5.  Inspiring others around me by not making excuses, just making it happen. On Friday, February 27, I ran while at Florida State from 11:45pm–3:00am so I could get it in. This is just one of the times I look back at and am proud that I won the battle with myself to get this done. NOBODY wants to run that late – it was 100% act differently than how you feel.
6.  Another benefit has been the time with friends while on the road running. On one 17-mile run I was joined by a friend of mine from high school who was living in the area where I was running, and he had not run in about a month. He showed up, hammered it out from midnight till about 3:30am and CRUSHED 16 miles with ZERO preparation. He was not in great shape and was not a runner; he just believed that IT WAS ALL MENTAL, ACTED DIFFERENTLY THAN HE FELT, TOOK IT ONE STEP AT A TIME, WOULD NOT QUIT and CRUSHED IT. He inspired me that night and that inspiration has carried over for almost three weeks now. When my red assassin shows up, I remind myself that I don't feel nearly as bad as he did that night and to quit feeling sorry for myself and keep moving forward.
Running is all mental. Life is all mental. As Louis Zamperini said in Unbroken, If you can take it, you can make it. This Saturday I will cross the finish line of the Irving/Dallas Marathon and then shift my physical focus to doing yoga every day for quarter two of 2015.
What are your quarterly goals? What are you taking on that will require you to take your focus to another level? If you are overweight reading this and are a college assistant coach who wants to be the next head coach in your sport, know this: Fat coaches don't often get head coaching jobs. They just don't look the part. That may have ruffled your feathers – and if it did, you needed to hear it. So did I when I was 240lbs in 2007. I hope it hits you between the eyes if you are that person reading this, because people – your family, your team – need you to be at your best, and YOU OWE IT TO YOURSELF. It has also been proven over and over again in my experience in the last 10 years.
Don't go to a doctor who smokes and don't use a poor financial planner. If you are a coach, you must provide a model for the people you lead to see, not just a motto to say.
To help you get to the next level, my Monday message next week will focus on the power of goal setting and the areas where I set Daily, Weekly, Monthly and Quarterly goals, in hopes that you will join me in SMASHING our goals in quarter 2 of 2015 by being a man or woman on a mission. I am here to help you. You must be willing to help yourself first!
I will hate running that 1 mile 26.2 times on Saturday and will LOVE having run them when it's all over. I will celebrate that mission's accomplishment for a few days and then on Monday… So What, Next MISSION!
DOMINATE THE DAY!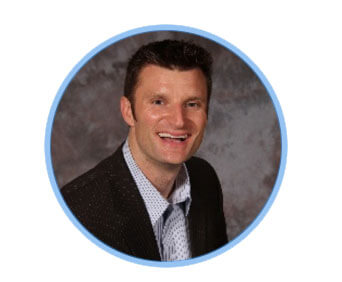 Your Peak Performance Coach,
Brian Cain
@BrianCainPeak