If I were to ask you to write down 3-5 character traits that define who you are, would you know what those are?
Vitor Belfort told me one time before a fight, "A man is driven by principle. A boy is driven by preference."
Check out this video on Championship Culture:
Begin with the end in mind and ask yourself how you want to be remembered. Do that TODAY.
#Pillar2 is all about establishing and enhancing your Championship Culture… Click here to get 3 free training videos on The 12 Pillars of Peak Performance!
Tomorrow at 12:00pm EST, you'll be able to get my first ever storybook titled 'The 12 Pillars of Peak Performance' for just $15 (the first 500 to take action also receive a $10 Fuddruckers gift card)!
DOMINATE THE DAY!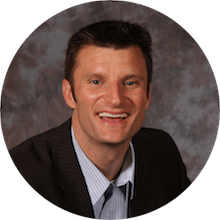 Your Peak Performance Coach,
BRIAN CAIN 
WANT TO GET CAIN'S MONDAY MESSAGE DELIVERED DIRECTLY TO YOUR INBOX?