Last Monday you shared some of your best Goal-Smashing Strategies and I am BLOWN AWAY at how awesome they are. I am still working through these to pull out the best of the best and will share these with you in the next few weeks.
Today I want to share with you a week's worth of peak performance lessons in one e-mail.  The best way to attack these is a little a lot, one a day for the week.  If it's easier for you, jump right in, buckle up and DOMINATE them all in one sitting.  You know yourself best.  LET'S ROLL!
DAY 1 MONDAY:  THE BEST/WORST TIME OF THE YEAR IN NCAA SOFTBALL
If you have been following the Monday message for some time, you know that part of our elite mindset is to evaluate as good and bad vs. good or bad.  This keeps us more consistent and balanced.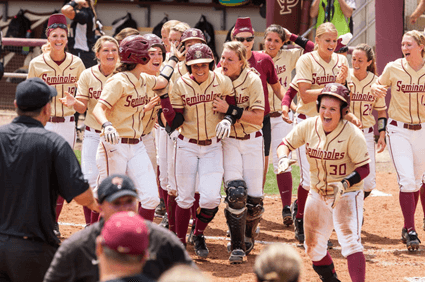 The good of this time of year is the excitement of competing in and winning postseason games; the bad is the pain you feel when you fall short of your goal.  Florida State Softball used a dramatic come-from-behind victory (2-1 over Central Florida) to help punch their ticket as NCAA Regionals Champions and for the third straight season will go to the NCAA Super Regionals.
Even if you are not a softball player or coach, you can benefit from insight into their mindset.  Here is what Alex Powers, who got the game-winning hit, said after the game:
"I think if we keep the one-pitch mentality, next-pitch mentality, then that's when we are going to be successful," said Powers. "If we get caught up on the three times that I ended up not being successful for the team, then it wouldn't have allowed me to be successful the fourth time.  So just keeping that next-pitch mentality is what keeps us going."
Focusing on what you can control living in the moment is key to softball success.  If you want more on the Seminoles' Mindset for Success, check out the article on their elite pitching staff and the podcasts with assistant coaches Travis Wilson and Craig Snider below.
Click Here to Read an AWESOME Article on FSU Softball Pitchers' Mindset
FSU Softball Assistant Coach Travis Wilson Podcast – Click Here
FSU Softball Assistant Coach Craig Snider Podcast – Click Here
DAY 2 TUESDAY:  THE NBA MVP HAS HABITS OF EXCELLENCE.  DO YOU?
2015 NBA MVP Stephen Curry of the Golden State Warriors is not the biggest, fastest or strongest player in the league.  He may have the best habits.  I recently heard one of my mentors sum up elite performance in as few words as I have ever heard.
MINDSET + HABITS = ELITE PERFORMANCE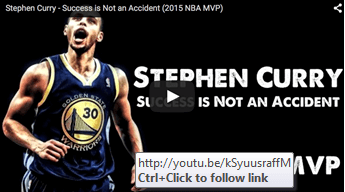 You will hear Curry and also Alan Stein, one of his coaches, in this video advising that Success is not an accident – it is a matter of habit.  Curry has habits of excellence.  Do you?  When will you start?
Click Here to Watch This Video
DAY 3 WEDNESDAY:  WHAT WILL YOUR LEGACY BE?
UFC STAR MARK MUNOZ GOES OUT ON TOP – EMOTIONAL RETIREMENT & IMPORTANT LIFE MESSAGE ABOUT GETTING UP OFF THE CANVAS OF LIFE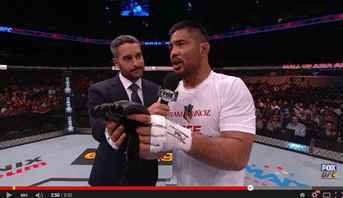 Saturday morning UFC star Mark Munoz fought in his home country of The Philippines.  After defeating a man six inches taller than he and ten years younger, Munoz stopped a 3-fight losing streak and then retired from MMA.
I do not personally know Mark Munoz, but I have invested quite a bit of my life into working with MMA fighters and can tell you that they are some of the most humble, hard-working and selfless people out there.  Unfortunately, what the public hears is all the negatives in the sport; guys who make decisions like Jon Jones are the ones that you hear about.  However, my experience in working with these athletes has been fabulous.  Make sure that as you go through life you don't generalize everyone in a sport, on a team or in a community based on the actions of one.
DAY 4 THURSDAY:  PRINCIPLE or PREFERENCE?
On Thursday night Erin and I will fly to Vegas to work with the three fighters I am working with on the card Saturday night.  While working with one of them this week, I asked him these questions:  What were the turning points in your career?  When did you make noticeable jumps in performance?  What was the cause of those jumps?  He said without a doubt that the day his career took off (Title Fight on Saturday) was the day he chose to live his life out of principle and not preference.
He said that a boy can live life out of preference, doing only what serves him best and only what he feels like doing – while a man lives out of principle, lives out of values and makes decisions not based on what serves his wants, but on what serves his values.
What governs your decision-making process?  Preference or principle?  I think we all can benefit from living a more principled and less preference-based life.  Will this win him the fight on Saturday?  NO.  Will this give him a peace of mind that will result in less stress, more focus and optimal performance on Saturday night?  I believe so.
If you tune in, know that the best fighter won't win – the winner will be the guy who fights the best.  In the UFC these fighters (men and women) are the best in the world.  In higher levels of performance (NCAA Conference Tournaments, Super Regionals and Regionals), the best team never wins – it's always the team who plays the best.  Principles help you to play your best.
DAY 5 FRIDAY:  ON THE NIGHT BEFORE THE FIGHT, CONFIDENCE IS EVERYTHING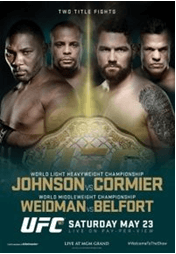 Saturday night will be the UFC 187 card.  I already know who will win the fights.  It will not be the most talented fighter – it will be the fighter who fights the best.  In the 10 years I have cornered guys in the UFC, I can tell you from personal experience that CONFIDENCE IS CRITICAL and FOCUS DETERMINES FUTURE.
Earlier this week I received a message about confidence from a friend that totally challenged my perspective on helping build confidence in athletes I work with, and I want to share that with you.
"The experience others call confidence you experience as being at ease, fully yourself and not self-conscious but rather task conscious."

— Augusten Burroughs

Countless books have been written about how to attain self-confidence and we talk all the time about "working on being more confident."  Maybe we actually don't have to work at improving our confidence.  Instead we can simply focus on the task at hand and become so immersed in it that we have no time to worry about how others are perceiving our work.  When we talk to others, we allow ourselves to be so present in that conversation that we don't concern ourselves with what they are thinking about us. 

Augusten Burroughs writes about confidence in his book This Is How:  Surviving What You Think You Can't:  "Confidence has nothing to do with ability.  Confidence is not a substance.  Confidence isn't competence.  If you want to be more confident, you do not need to add anything more to your personality or your skill level.  Because confidence is not the presence of anything at all.  Confidence is a reduction of your own interest in whether others are thinking about you and if so, what they're thinking.  Confidence is not something you feel or possess; it's something others use to describe what they see when they look at you."  Today focus on your work, focus on your interactions with others so much that you don't have any time to think about how you're being perceived.  Stop trying to be more confident and just be in the moment.
Thanks for taking the time to participate in this weekly mini-seminar on mastering the mental game.  If you are in Vegas for the fights, be sure to let me know by replying to this e-mail.  As always, I look forward to when we can connect in person.
DOMINATE THE DAY!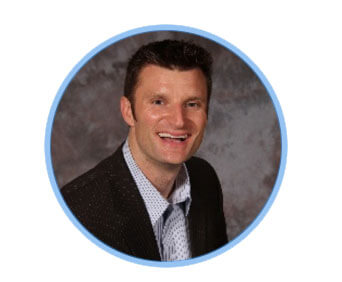 Your Peak Performance Coach,
Brian Cain
@BrianCainPeak