Today, I am going to share with you something I picked up from Stephen Covey in The 7 Habits of Highly Effective People.
There are 4 Quadrants of Life and it is important to be aware of these to know where your time is going.
Watch this 2-minute video below to learn more:
Can you learn to say no to things that are not important and not urgent?
Invest your time doing things that are important and not urgent to be truly fulfilled. 
DOMINATE THE DAY!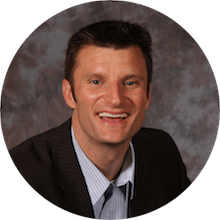 Your Peak Performance Coach,
BRIAN CAIN