If you want to speed up your learning curve, you've got to follow in the footsteps of those who have come before you.
It is my mission each week to bring you the success strategies, stories, tips, and techniques of the best in the world.
This week, we are going to look at business mogul Sam Walton, the legendary founder of Wal-Mart.
Watch this video about his 10 Rules for Success:
What is the #1 rule you can use from Sam Walton?
DOMINATE THE DAY!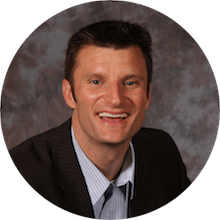 Your Peak Performance Coach,
BRIAN CAIN