ABOUT BRIAN CAIN, MPM
Creator of The Mental Performance Mastery (MPM) Coaching Certification
#1 International Best-Selling Author, Speaker & Consultant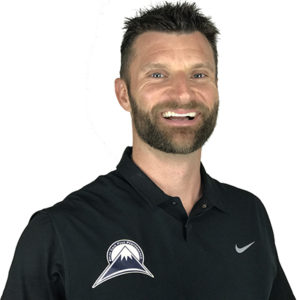 Brian Cain, MPM is the creator of The Mental Performance Mastery (MPM) Coaching Certification Course,  a #1 International Best-Selling Author, Speaker and Consultant.
Brian is widely regarded as the foremost authority on Mental Performance Mastery.  He has worked with Fortune 500 executives and organizations as well as coaches, athletes, and teams at the Olympic level, in the National Football League (NFL), National Hockey League (NHL), Ultimate Fighting Championship (UFC), on the Professional Golf Tour (PGA) and in Major League Baseball (MLB).
Brian has taught his 10 Pillars of Mental Performance Mastery System on stages all over the world to audiences such as John Paul Mitchell Systems, Fuddruckers and Burton Snowboards.
His client list includes 2 Major League Baseball Cy-Young Award winners, a Heisman Trophy Winner, 5 UFC World Champion Mixed Martial Artists, World Series Champions, Team USA Baseball, Team USA Bowling and multiple NCAA National Players of The Year, National Champions and over 700 professional sports draft selections.
As a former adjunct university professor and high school athletic director, he was the youngest ever to receive the prestigious Certified Master Athletic Administration Certification from the National Interscholastic Athletic Administrators Association.
Highly sought after for his energetic and engaging educational teaching sessions, Brian separates himself from the competition by providing a system and not a speech.  A 12x Ironman Triathlete and 100 Mile Ultra Marathoner, Brian practices what he teaches and is a living example of the power of The 10 Pillars of Mental Performance Mastery and what an Elite Mindset (Pillar#1) can do for you.
You can connect with Brian on Twitter and Instagram @BrianCainPeak.  You can also check out his award winning Podcast in Itunes.